Tracklist
V (Original Mix)
1984 (Original Mix)
BASS WORKS RECORDINGS' 66th work!! How are you doing at this burning Midsummer? Being working on a full album scheduled to release in this year, our man, Sugiurumn has dropped a much-awaited EP after the brilliant track, "Get Lost". This floor-oriented EP, " V / 1984 " is surely thought as a tester of his coming new album – " V " is for V sign, Victory, and Vendetta. The " wheel-touched " rhythm, which is recent feature of Sugiurumn, runs through the bottom of the track while a neatly-organised minimal track " 1984 " is like about to smash Telescreen – " Big Brother Is Watching You !!" We, BASS WORKS RECORDINGS, will never let you down!!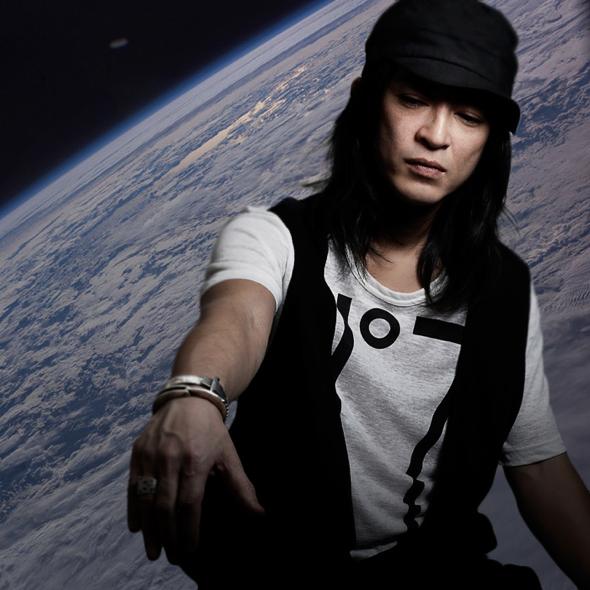 Sugiurumn (BASS WORKS RECORDINGS, http://sugiurumn.com https://www.facebook.com/djsugiurumn )
Sugiurumn released 7 original albums so far as well as singles from various labels all over the world. Also the mix CDs for PACHA IBIZA he contributed 3 seasons in a row have gained high reputations.
In terms of DJing, he succeeded unbelievable 24-hours sets several times and has widely played throughout the world, such as Ibiza or Mancester, utilizing the advantage of the physical and mental strength. In 2013, he founded his own label, " BASS WORKS RECORDINGS " and has released " serious dance music " every week. He is an innovator of modern dance music.

FEEDBACK
Satoshi Tomiie
Summer grooves! Full of energy. Great work from Mr. Sugiura
DJ TASAKA
MASSIVE!!!
Dale Griffin
2 great tracks from Sugiurumn, 1984 is my favourite though!
stephane k
cool mixes !
Q'hey
Like the voice on the break on 1984!
DJ Shu-ma
Awesome new tracks!!!
DO SHOCK BOOZE
Thanks! V(Original) is my taste. Will try!
Watusi (COLDFEET)
久々Sugiオリジナル!Sounds good to me!
OSAMU M
Loving V, will play a lot