Tracklist
Tangled Drums (Original Mix)
Tangled Drums (Ogawa & Unic Remix)
Tangled Drums (Sugiurumn Remix)
Tangled Drums (Sugiurumn Vocal Mix)
BASS WORKS RECORDINGS' 38th Work!! 2nd Work for 2014 from BWR is a superb piece of work from a man and women duo, " AMEE " made up of Yohey Suzuki belonging to the most popular House Music community, " Nitelist " , as well as whose distinctive way of production are highly reputable and a female DJ, Nako who has a long career in the field. " Tangled Drums " is an astonishing Tech-House track describing an extreme state in night clubs. " You stumbled over but right before you almost fall down, you brace yourself. Or you just keep running possessed by an evil spirit in spite of a lack of energy." That's a pretty much extreme condition. AMEE themselves have frequently used this track in their set!! And a high-quality remix from Ogawa & Unic, who are going to release a big track soon and 2 version of Remixes from Sugiurumn are included!! We, BASS WORKS RECORDINGS will never let you down!!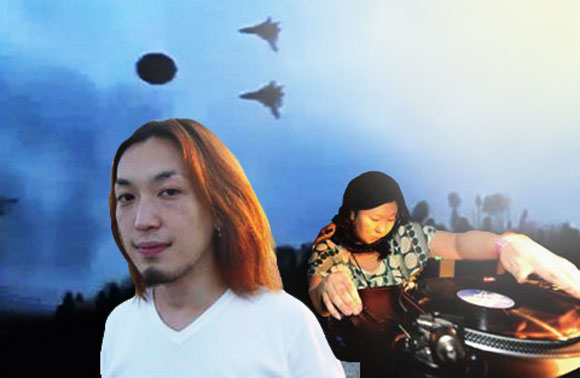 AMEE (Yohey Suzuki + Nako / NITELIST MUSIC) (http://www.ameemusic.com)
 
AMEE is dj unit by Yohey Suzuki and Nako.
Yohey Suzuki has been creating DJ tracks since '96. Playing at many clubs inside / outside of Tokyo. Recently hosted Techno and House music Party "AMEE" with DJ Nako. Invited numerous musicians such as FILTERHEADZ, Ken Ishii, Daz Saund, DEETRON, CAVE, Thomas Krome, Fumiya Tanaka, Rino Cerrone to his party. Both audiences and other DJs highly regard his playing style and choices with Techno and House music. Released a 12-inch vinyl LP from "NITELIST MUSIC"
http://www.nitelistmusic.com/
Even before the LP's release, one of its tracks ("AfricanPrayer") drew attention from many artists: it has been heavily playing by DJ EMMA, and it has been highly regarded by GREENVELVET – CajualRecords – .DJ 'ed for GREENVELVET at METAMORPHOSE for an audience of 20,000 people. In addition, this track has been remixed by Ian Pooley, well-known German house DJ. The remix work was played by DJ Ian Pooley and DJ EMMA. Ranked the 7th in DJ EMMA's DJ chart . The side B of the track ("Veena") was also played by Paul Mac and others and is highly regarded.
Released "Moody Blue" along with "Chris Binder" track and "Balthazar" track of Bulgarians dj in "Primal Confusion004, Confusion Reloaded" – a compilation released by "PRIMAL CONFUSION" which is a techno label lead by German Chris Binder.
And, new single released from NITELIST MUSIC called "EVENT HORIZON". It's a including "EMMA HOUSE 17″, it has big hit.
At the same time, he remixed "OGAWA & UNIC feat. Tomomi Ukumori / MEDITATION (Yohey Suzuki remix)". This single has best sales during 2010 in japanese club music scene.
And then, He remixed "DJ Juri / AINOWA (Yohey Suzuki remix)".
Nako was beginning dj since 2000. She was djing "Maniac Love", "Air" and "Space Lab Yellow" etc many clubs.
And, She was opening act of great djs … "Ian Pooley", "Derric Carter", "Luke Solomon" on PRIMITIVE INC's party.
2013, They are organizing House and Techno music dj unit "AMEE". They were released new track "Swing Da A (aciid jazz mix) / AMEE feat. DJ EMMA".
including "Acid City" of DJ EMMA's Acid House album.
Recently, They are doing lounge produce of "TROUBLE HOUSE" at Womb.
Now then, They will be making many cool tracks.
Everyone is looking forward to them future.