Tracklist
Swimsuit (Original Mix)
Swimsuit (Tarot & DJ Ohnishi Remix)
Cheap House (Original Mix)
Cheap House (Sugiurumn Remix)
BASS WORKS RECORDINGS' 28th Work!! A highly talented Japanese DJ,TECHRiDERS has released a long-awaited new work from BASS WORKS RECORDINGS!! Knowing everything about night club, this time he was able to reach the depth of ocean where Jacques Mayol wouldn't get to."Swimsuit" is a funky tech house,expressing his distinguished sense of music there.On the other hand, "Cheap House" would hit your waist with its deep 120BPM sound.Also an incredible minimal remix of Swimsuit from Tarot & DJ Ohnishi(SESSION TRAX) and a soulful and rockin' Sugiurumn remix for Cheap House are included.We,BASS WORKS RECORDINGS never let you down!!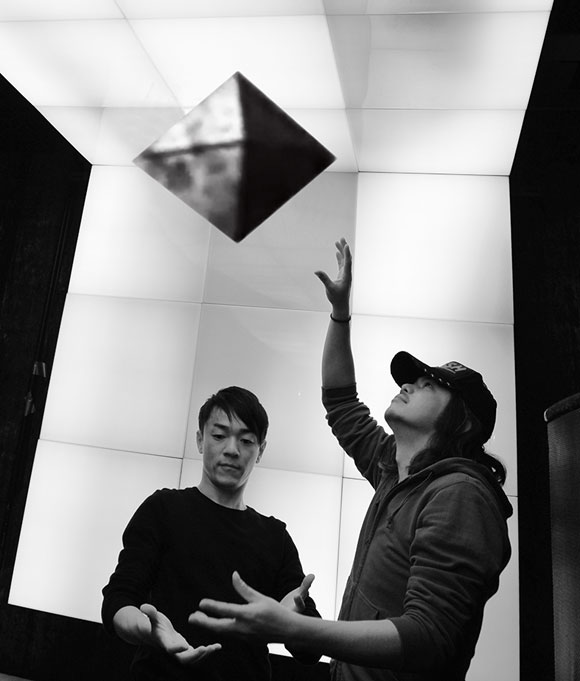 TECHRiDERS ( https://www.facebook.com/TECHRiDERS )
A unit consisting of artists/sound producers consisting of Womb's director SABi, VJ as a representative of Japan, and two people from NUMAN. TECHRiDERS are resident artists at Tokyo Shibuya's WOMB, and by displaying their own sense of a groove at the regular parties, they have won core fans.
Deeply committed to electronic music itself, which is the essence of that culture, out of their appearances at many parties they have started production of original tracks. Since 2007, the Tokyo label WC Recordings has released many original tracks and appeared on the BeatPort Top 100 chart. In 2012, led by Anderson Noise, Noise Music, from Sao Paolo, Brazil, released their first album "Monster Walk." In July of 2013 the same label released the "Carnival Season" EP. It is a compilation of highly rated tracks, with an aggressive remix by Anderson Noise, and up-and-coming artists from Sao Paolo, as well as the highly original remix by Caiwo. In September, The compilation of remixes called "Pepper Crab" EP has released that based on Click Box, the already well-known release from Richie Hawtin's Minus.
The bold mix style of the TECHRiDERS, which makes full use of the digital deck, continues to provide a constantly changing groove to the floor. Completely rocking the floor when they appeared in UK's fabric London in June of 2013, they received high praise from the party freaks of London. Also, they have rich experiences overseas in places such as Sicily in Italy, Sao Paolo in Brazil, and Singapore. They continue to mesmerize the noisy crowds with their grooves in every country they visit.
Tarot & DJ Ohnishi ( http://www.womb.co.jp/#!/artists/ohnishi.html )
Sugiurumn ( http://sugiurumn.com )