Tracklist
1. Space Sand (Original Mix)
2. Acid Sand (Original Mix)
BASS WORK RECORDINGS is one of the most important dance music labels in Japan which Sugiurumn launched with Nao
Nomura and Osakaman in 2013.
They focus on Techno and Tech house and new works are released every weeks.
Our new release is from DJ SODEYAMA,the boss of APRA records. He creates the one and only audio image with the
electronic music. He completed this work during his Japan tour as his new project "THE PEOPLE IN FOG" .The incredible
stereoscopic effect of the sound will take you to a space trip!! This is exactly like 2013 version of DUNE!!
The two fascinating tracks are included.The one is "Space Sand" the new interpretation of minimal space tribe and the
other is "Acid Sand" the future Acid Afro beat bringing down the message from ancient time to the future.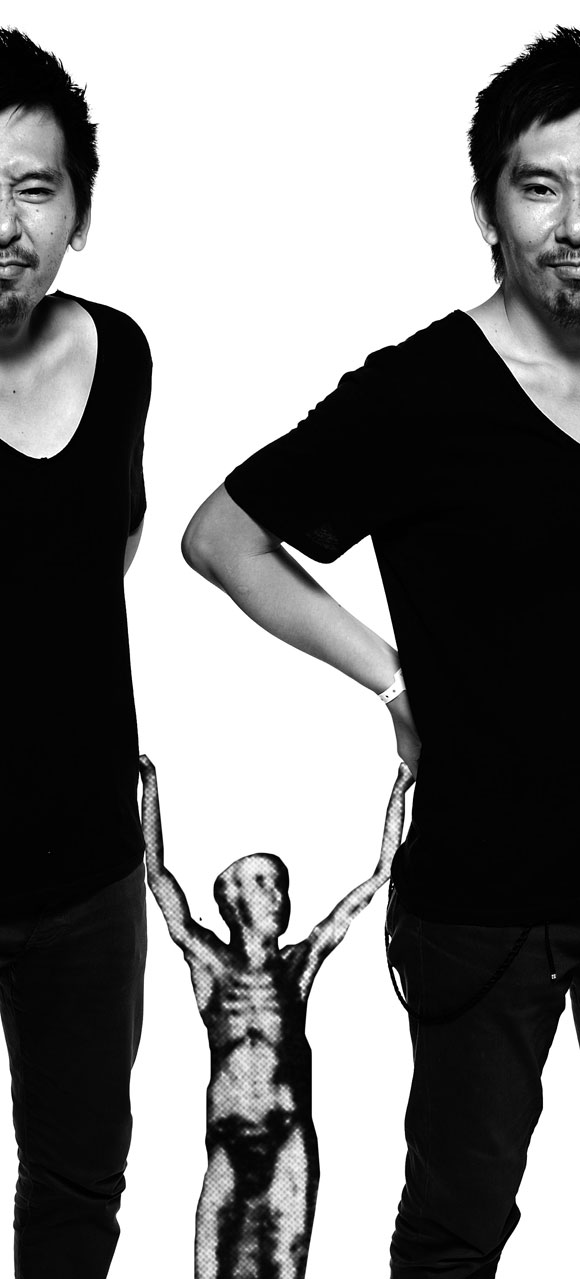 DJ SODEYAMA
He presides over his own label "ARPA records" and label showcase "ARPA showcase at WOMB".
He has played at a lot of night clubs and festivals across Japan,and since 2011 he has performed at the biggest indoor rave party "WIRE" in Japan 2 years in a row.
He has also performed throughout the world such as South Korea,Taipei, Beijing, Hong Kong, Germany, Greece, Austria and Canada.
In terms of the production,he released his 1st album"METAL HEAR T" in 2006.From there,He contracted with "ZENIT" known for releasing MARCO CAROLA's works.He provided several tracks for the label and a number of DJ have spined them all over the world.
He released his 2nd album"DUAL" in 2007,followed by the remix album"THE:REMIX" from his own digital label'NO:MORE REC' in2008.
He toured Berlin on this occasion and it was successfully done.
After that, he released "NOW IS THE TIME" from Canadian label A RCHIPEL and it was widely supported by famous DJs like LUCIANO,LAURENT GARNIER,MATHIAS KADEN and NICK CURLY as well as the tour to Canada was succeeded in 2009.He has currently been working several tracks and remixes for some labels both home and abroad.
In 2011 he launched his own label "ARPA RECORDS"(analog & digit al), supported by the biggest dance music distributor"wordandsound".The 1st release "DJ SODEYAMA / MILES" was remixed by NICK CURLY and following releases has received a lot of attention,having great remixers such as GLIMPSE ,RADIO SLAVE,TIM XAVIER,CHRISTIAN BURKHARDT.
Their tracks have been supported by SVEN VATH、RICHIE HAWTIN、LOCO DICE、JOSH WINK、DUBFIRE. ARPA RECORDS is
becoming one of the important dance music labels in Japan.
DJ SODEYAMA released "FROM NORTHERN CLIMS " in 2009 as a downbeat project "LO:BLOC".He is currently working on the 2nd album.
And he is releasing 1st album "A RAY OF LIGHT" as a new project "THE PEOPLE IN FOG".
He is an artist who centers on electronic music from various aspects and creates the original world.