tracklist
SAGRADA FAMILIA (Original Mix)
SAGRADA FAMILIA (Hernan Cattaneo & Soundexile Remix)
BASS WORKS RECORDINGS 84th Work!! Having released incredible works includes " Fusion / Funkatech ", " Air Alertness" with OMB including MLAWI ROCKS Remix, and " Diaism ", a super unit, Ogawa & Unic has made an strong impact in an underground music sense. While having contributed the finest remix works for BASS WORKS MATES includes DJ Nakahara, send & Fujimon, PHAN PERSIE, Tarot, and Ohnishi & Yoshi, they recently released a split EP," ACID 3 " with Techno God, KEN ISHII from " NITELIST MUSIC (DJ EMMA) ". Spending hectic days right now, the Nagoya-based unit couldn't be better in their career!!Today the hottest duo releases a new EP from BASS WORKS RECORDINGS!! Being named as " SAGRADA FAMILIA ", the smashing Track brightly shines as it reflects their true value!! And surprisingly, we got super duo, Hernan Cattaneo & Soundexile as a remixer!! The worldwide hero as well as DJ Ogawa's partner in crime contributes us an outstanding rework, filling their love for music!! For the begging of the night, for the end of the morning!! We, BASS WORKS RECORDINGS will never let you down!!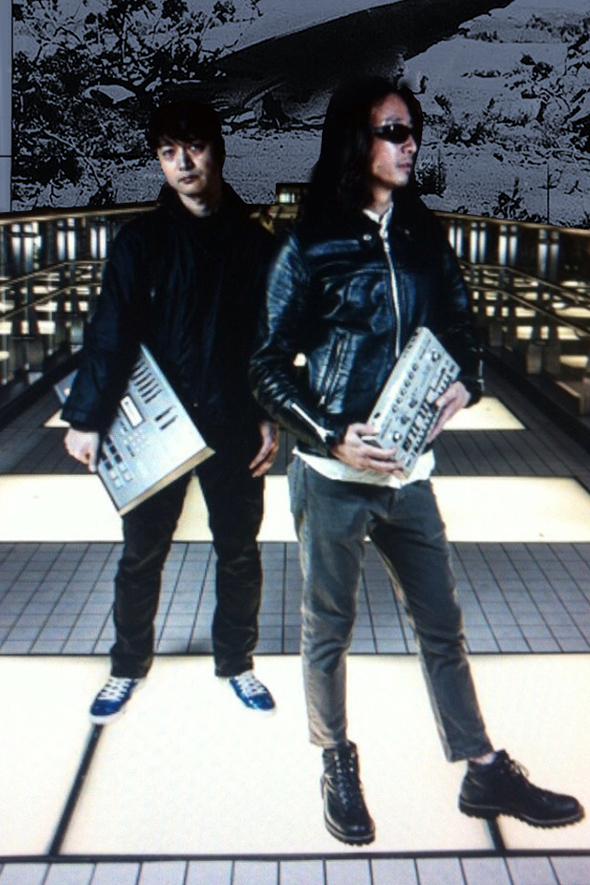 DJ OGAWA ( http://www.djogawa.com )
A world without music is no world at all for DJ Ogawa. This Japanese DJ/Producer/Remixer has felt the rhythm and groove since childhood and you can tell. From his skills behind the decks to his obsession with quality in the studio, is a testimony of why he has gain so much respect among his peers at home and abroad, and an underground following in Japan. Ogawa spent his teenage years living in the metropolis of Tokyo and was engulfed by many forms of music protruding from every nook and granny. Originally interested in punk, new wave and hip-hop, it was not until Chicago House overwhelmed his heart and clubs began to appear in the early 80's, that he found his true calling for dance music and became a DJ. Hailing from Nagoya, DJ Ogawa has been one of the pioneers of Nagoya's underground scene. In 2001, he began his own event called SMASH at Club Mago and after 12years of a solid reputation of high-quality music and world-class DJs, SMASH has become known across the country, and now favored by many guest DJs such as John Digweed, Hernan Cattaneo and Satoshi Tomiie. Having a hectic schedule with residencies, even in the early days of his career, DJ Ogawa's true breakthrough came in 2008 when he took to production with studio partner Unic and released their first track "DEPARTURE". DJ Emma, known in Japan as the godfather of house went on to sign it to his label Nitelist Music, along with a remix by Sugirumn. Its instant success lead to it being ranked No.1 in Japan's Cisco's House Music Chart and with it being supported by a host of top DJ's at home and abroad, ended up selling out across the country and cemented his place as a producer in the dance music scene. With a great start in the studio, Ogawa took to remixing tracks and furthered his success with adding his unique touch to Kaoru Inoue's "The Whisperer in Germination", which was featured on the compilation CD series "EMMA HOUSE", and Inner City Jam Orchestra's "Sakura", which was included on the "Live at Pacha" CD mixed by Sugirumn and DJ Emma released in Japan.
He has also continue with his own productions with Unic and released original tracks such as "SMASH" and "EXPLOSION", both of which have been huge hits on dance floors around the country and constantly played out by the likes of Hernan Cattaneo across the world. It is no wonder that the track "EXPLOSION", with its powerful bass and piano riffs was featured on Beatport's Progressive House Chart #9 in 2012. Now, DJ Ogawa regularly plays all over Japan and has been booked at many legendary clubs such as WOMB, YELLOW, and AgeHa. Overseas has seen him showcasing his flawless mixing skills and instinctive ability to work a crowd in many Asian countries like Hong Kong, Taiwan and this year, in South Korea for the infamous festival "UMF" or also known as "ULTRA MUSIC FESTIVAL ". With over 25years in the industry, DJ Ogawa's passion has only intensified and looks forward to the journey ahead of creating new music and evolving with the ever changing music scene.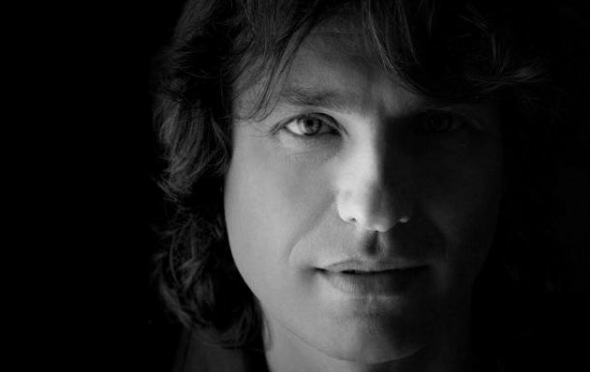 Hernán Cattáneo ( http://www.hernancattaneo.com )
For some DJs, music is more than just their passion or occupation – it's the reason for their existence, the thing that keeps their world turning. Hernan Cattaneo is that special breed. Across his three decade journey through music, the legendary South American DJ has lived his life through the music that inspires him; inspiring thousands of electronic music lovers across the globe in the process.
As a respected label owner and producer, Cattaneo's creative output remains as plentiful as ever. In just two years, his Sudbeat label has risen up as a leading light in melodic electronic music – regularly releasing material from names like Guy J, Henry Saiz, Nick Warren and Danny Howells. Hernan's own tracks have provided other highlights in the label's growing discography, with the Argentinean electronic music ambassador currently working on many studio projects.
Sharing these sounds – and those that inspire him – is at the heart of Hernan's musical mission and is something he achieves through his relentless touring schedule. A resident at the UK's longest running weekly event The Gallery @ London's Ministry of Sound, Hernan's DJ passport is stamped with the most respected dance events on the planet. From Serbia's Exit to Las Vegas Electric Daisy Carnival, Spain's Monegros to Holland's Dance Valley, just about every major dance event has been graced by Hernan's expertly weaved DJ journeys.
HERNAN_BIOBlessed with a deeply ingrained knowledge of house music and its many electronic roots, Hernan's own DJ journey can be traced back to the mid-80s in Buenos Aires. Fascinated by pioneering synth-pop and post-punk bands like Depeche Mode and New Order, Cattaneo soon became consumed by imported 12"s from the likes of Frankie Knuckles, Derrick May and Inner City.
Before long, the young music lover's instinctive desire to DJ and share this new found love of Chicago and Detroit based sounds had lead him to his first – and now legendary – residency at Buenos Aires Clubland.
Clubland became the epicentre of Argentina's burgeoning dance scene and Hernan rose up as its spiritual leader. It is here where he earned the respect – and friendship – of legendary DJs like John Digweed, Sasha, and – most significantly – Perfecto boss Paul Oakenfold, who invited Cattaneo to join him on Perfecto.
With the window of global opportunity opened, the Argentinean ambassador impressed at every turn. Club giants Cream soon recruited Cattaneo as their South American resident and were impressed enough to install him as international resident at Cream Liverpool & Ibiza. Rapidly gaining a taste and skill for the larger stage, Hernan soon followed with appearances at festivals like Nevada's legendary Burning Man as well as key debuts at European institutions like Homelands, Bedrock, Pacha and Fabric. By the time, Hernan had mixed Perfecto's first international mix CD – South America volume – he was confirmed as one of those rare DJs able to transform the DJ set into a true art form. Each individual set became a complex voyage through genres, emotions and sound.
HERNAN_BIO_2Both a true DJs DJ and a people's favourite, Hernan's popularity has spiralled in the years since. Now respected as one of electronic music's true legends, Cattaneo stands proud as a DJ, producer and ambassador of the highest pedigree. From John Digweed's standard bearing Bedrock imprint to Manchester´s Hacienda Records or the legendary Ministry of Sound, a host of electronic music's most pioneering labels have all called on Hernan's studio skills at some point over the past years. He is also one of a select breed of DJs to have enjoyed more than a decade in the DJ Magazine Top 100 poll.
Known for his love of all music, regardless of genre, Hernan's unique ability to weave stories from sounds are also responsible for some of the most celebrated mix CDs of recent years. Back in 2005, it spoke volumes on Hernan's rising stock that he was hand-picked to succeed DJ legends like John Digweed, Deep Dish and Sasha on the aptly named Masters series. Seizing the opportunity, Hernan's debut marked him out as a legend in his own right. Widely loved and acclaimed, his individual mix shifted seamlessly through genres and was coloured with both the rich seam of melody and lush lulling groove that his fans have come to love and know him for.
In the year since, he has followed with four more mix CDs for the globally renowned Renaissance – including their 50th ever album in 2009 and his acclaimed 2010 album 'Parallel', which featured no less than 12 of his own productions and remixes.
For the many thousands of music lovers that lap up their sounds the world over, these CDs provide a perfect snapshot of what Cattaneo is all about. It's that human connection that drives Cattaneo further through music. And whether he's taking crowd on an epic journey at festivals like Coachella, Exit and Creamfields or beaming his sounds across the globe through his weekly podcast and radio show on Delta FM 90.3, Buenos aires,he is able to be inspired and inspire in equal measure.
Soundexile ( http://www.soundexile.info )
Five years have gone by and we're still here, with the same ideology and energy.We feel the only way to produce long lasting music, is by being ourselves and not tying us to genres or fashion.Our music is nurtured by our varying musical influences, but with one common denominator: authenticity. A concept with little practice these days.Our musical partnership with Hernan Cattaneo, leads us to a higher attention to detail, provides us with an objective glimpse and constant forward thinking, with complete creative freedom.As a consequence we get support from many of the producers and djs we admire and are influenced by: Laurent Garnier, Danny Tenaglia, Hernan Cattaneo, Ben Watt, Satoshi Tomiie, John Digweed & Sasha among others.As djs, we apply the same principle: if the music has groove and can create a reaction from the crowd, then we're not interested in its genre.This basic fact, has made us share booths with such diverse djs as Hernan Cattaneo, John Digweed, James Zabiela, Dave Seaman, Sander Kleinenberg, SOS & Henry Saiz among others.We will continue to push this concept forward: authenticity can't be bought or copied. It must be practiced.