Tracklist
Play That Noize (Haris Remix)
An outstanding remix arrived here for the finest deep house track with freaky tranpet, "Play That Noize" by Osamu M and Hiromat, which released last year form BASS WORKS RECORDINGS. This brilliant remix is from Osamu M's mate in Lodon, Haris ( Swag records / Laus ). You can hear his quality talent through the song, which always amazes top DJs includes Mr.C and Derrick Carter!! After the movie," Whiplash " this is the most shocking piece of work at the moment!
We, BASS WORKS RECORDINGS will never let you down!!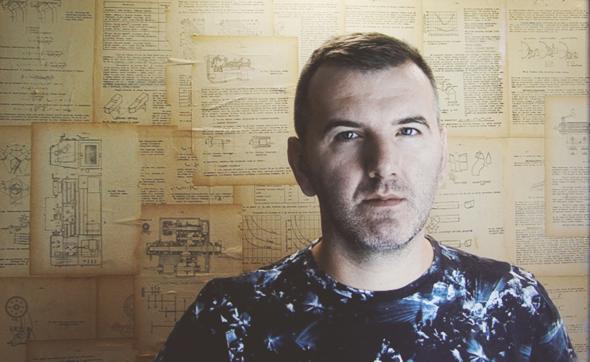 Haris Custovic
https://www.facebook.com/hariscustovic1
https://soundcloud.com/hariscustovic
Haris is a sonic artist: producer, composer, instrumentalist, sound designer and a DJ. On a mission to explore various dimensions of sound within contemporary music context, striving to push the boundaries of future music by blending the electronic sounds with live elements. During his career, Haris has established himself as a musical innovator, a tech wizard in the electronic music world who has earned his spurs in the music scene producing and releasing forward-thinking dance music that blur the common borders between arrangement concepts and musical attitudes in house, techno, progressive and breaks styles as well as concepts in contemporary and experimental electronic music. Haris has released several works through own Laus music and a variety of other record labels. His music has been supported by countless DJs, fans and music aficionados alike.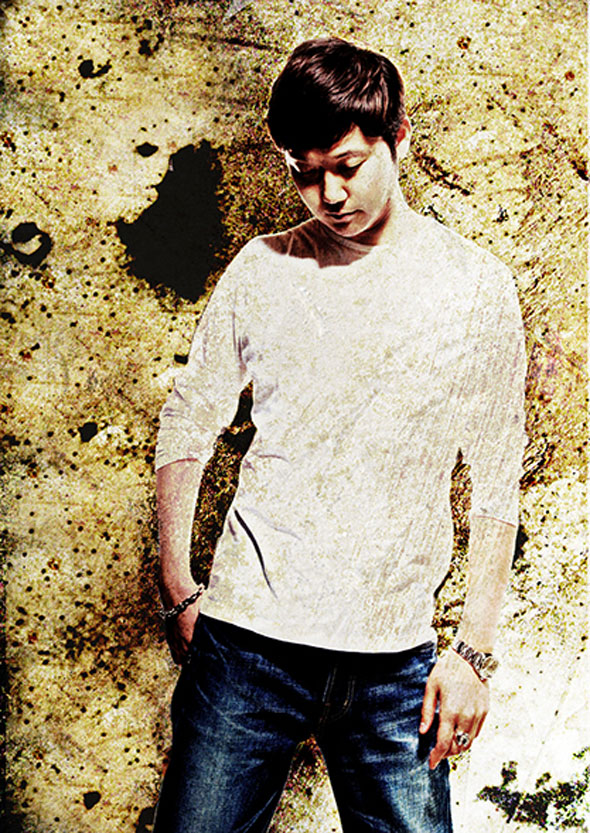 OSAMU M (Outerspace Records https://www.facebook.com/osamum)
"Osamu is Japan's leading house DJ and producer, and is quickly building a worldwide reputation. His mixes on my Kiss100 radio show always get a great response – one to watch out for." – JOHN DIGWEED
"Osamu is yet another rising talent from Japan who's work we immediately identified with and supported." – DUBFIRE (DEEP DISH)
OSAMU M (JAPANESE DJ / Producer), His love of house music begun in 1996, he started Djing after being inspired deeply by DANNY TENAGLIA's technique. In April 2001, whilst Japanese Dance music scene was awash with Trance and Hard House, Osamu started his DJ career by launching his resident progressive house party devoted to underground music called "SUBMERGE" at the Legendary club Maniac Love, Tokyo. His style, playing a long 8hr DJ set every month, grasped the hearts of Tokyo's clubbers. His progressive style with the global scene in mind and playing deep, tribal yet groovy tracks and his storytelling like sets, take people on a special journey into his world of house music. He invited many quality DJs like Steve Lawler, Lee Burridge, Chris Fortier, Breeder and many others.
Later, Osamu moved his party to club "WOMB" rated in Mixmag, DJ magazine and amongst many jocks as one of the best clubs in the world. The event ran for five years until August 2006, when Osamu M left Japan to try to find a new musical direction. Using his skills to maximize the potential of tracks by mixing and keeping the groovy bass line, as well as his sense of track selections to challenge the crowd. His talent and DJ style was given great praise by John Digweed and Deep Dish. By playing with various DJs such as Sasha, John Digweed, Paul Oakenfold, Dave Seaman, Satoshi Tomiie, Hernan Cattaneo, Chab, Luke Fair, Desyn Masiello, Demi, Omid16b… Osamu M's name has slowly developed into one recognized by underground fans and clubbers alike.
He has played in front of 2000-3000 capacity audiences in Japan's biggest parties, such as "Ministry of Sound in Japan", "Dimension K", Sasha's "FUNDACION", "DIESEL-U-MUSIC" His talent was soon recognized by John Digweed. From 2002 to 2005, Osamu played for KISS100 FM on John Digweed's show no less than 5 times. He played as a guest DJ in Los Angeles, San Francisco, Seattle, Miami, Bucharest (Romania), Lausanne (Switzerland), Barcelona, Jakarta and Jogjakarta (Indonesia), Taipei, Shanghai and Hangzhou (China).
In September 2006, just before moving to London, Osamu played at "OSAMU M FAREWELL PARTY" in club ageHa (Japan's biggest venue) for his last gig in Japan. He played a 7hr long set for his 2500 audience.
In September 2007, Osamu played Funk D'void's Deep House party in Barcelona. It was his first time appearing in Spain but he rocked the floor and got the crowd dancing.
In December Xmas 2007 he played with Nic Fanciulli and Mark Fanciulli at one of the hottest underground parties in the UK, ClubClass, which Is held just 3 times a year and based on Kent (Maidstone). Many Djs and Artists currently around dance music scene came from ClubClass such as Nic Fanciulli, Paul Woolfoad, Paolo Mojo, James Talk, Sam Ball… Osamu's talent and potential got huge response from the crowd, Djs and ClubClass. "We were hugely impressed by Osamu's performance- it was exceptional!!" – ClubClass
These days, Osamu is busy playing in the top domestic clubs like Womb and Ageha and also touring overseas such as Argentina, Colombia and Venezuela in South America.
Production wise, Osamu has released on many top labels such as John Digweed's Bedrock and Desyn Masellio's Alternative Route. He started his own label "Outerspace Records" In July 2007 with Satoshi Fumi who also has released on labels such as Urbantorque and Yoshitoshi.
In July 2009, the first album produced with his partner Satoshi Fumi titled "Outerspace" was released. The album was praised highly by the world's top djs in many different genres.
The label has got huge support from Laurent Garnier, Danny Howells, Funk D'Void, Satoshi Tomiie, Loco Dice, Nic Fanciulli, Hernan Cattaneo, Jim Rivers, Luke Fair, Ralph Lawson, Johnny D, Federico Molinari, Terry Lee Brown Junior, The Timewriter, Hector Romero, Demi, Milton Jackson, Shur-i-kan and Kaito.
In January, 2011, Osamu started his own event "Liberation" at club Eleven (former Yellow club) with himself as a resident. With NY House as his roots, he mixes different genres such as tech-house, minimal and techno to take the audiences on a global journey through music with his long sets.
Recently, Osamu played with Guti(Desolat), Mirko Loko, Audiofly, Brothers' Vibe, M.A.N.D.Y. and Argy at his own parties…