TRACKLIST
Ohne (Original Mix)
Ohne (SUGIURUMN Remix)
BASS WORKS RECORDINGS in summer!! Having released the finest tracks from BWR including a smash hit number, " Air Alertness " with OGAWA and " Expected ", newly updated OMB is back here!! This time he collaborated with his man, S.A.L Suzuki, whom he produced a super track, " Suck It Up " with! A much-awaited new psychedelic track," Ohne " is an almost free jazz with freaky piano teaming up with synthesizer phrases!! A deep & moody strong remix from our man, SUGIURUMN , who spins around at summer festivals, is included!! Again, We, BASS WORKS RECORDINGS will never let you down!!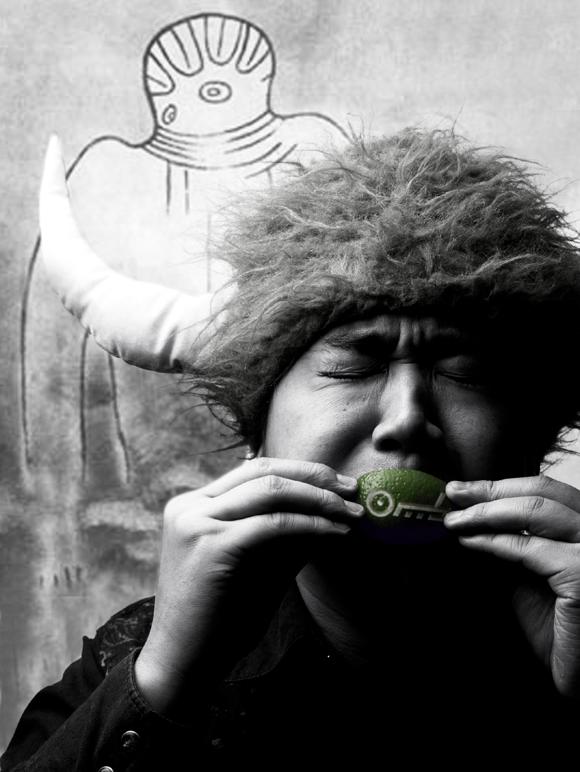 OMB (Frame / http://ombmusic.net)
DJ & producer Daisuke Yamagishi, better known as OMB has been active positively  for years in Japan and as well as overseas. His groovy and atmospheric production skills have been discovered by the leaders in dance music, such as John Digweed and Anthony Pappa and that leads him to release tracks like "Beeperhorn / Whiteroom" form 3beat (U.K.) and "Explicit" from Womb (JP). His tracks have been in the set list of Paul Oakenfold, Deep Dish, Hernan Cattaneo, Seb Fontaine, to name a few. Obviously he is one of the few DJs/producers that increase global profile. He has also released tracks form the strong labels, such as Audiotherapy (U.K.), Silver Planet (U.K.), King Street (US), 3beat (U.K.), womb (JP), Acute (US), and Nitelist (JP). In 2004, he was asked to produce a remix of Dave Seaman's hit release, "My Own Worst Enemy" and that remix was compiled in Cream DVD, has also the music from Chemical Brothers, Underworld, and Tiësto. He also produced music for major companies, such as Franck Muller and X-BOX game "Project Gotham Racing 2."
As a leading figure of dance music in Japan, he produces his own party "Frame" regularly and invites the best DJs from all over the world. He also runs his own label, Frame Recordings, in order to release his own material and talented upcoming artists. He has just released 4th alblum, "FUEL" in December 2008.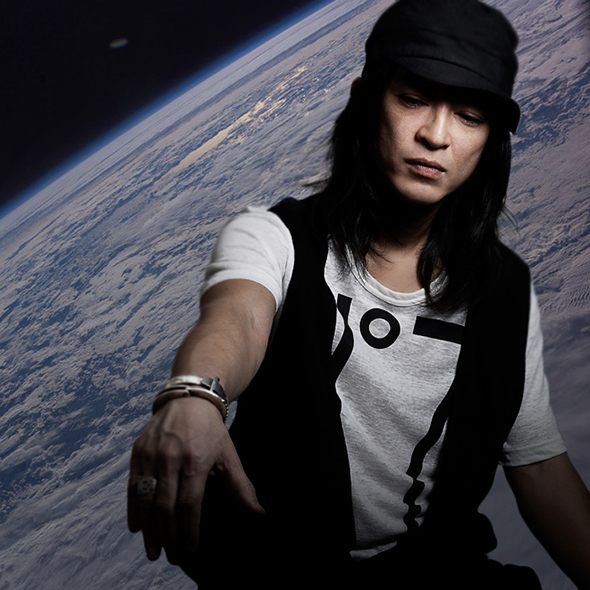 SUGIURUMN (BASS WORKS RECORDINGS, http://sugiurumn.com https://www.facebook.com/djsugiurumn )
SUGIURUMN Has Released 7 Albums As Well As A Lot Of Singles And Remixes As A Producer Ao Far.
He Welcomed Well-Known Singers In His Album Including Aran McGee(Creation Records), Mark Gardener (Ride), Bez(Happy Mondays), Rowetta(Happy Mondays), Tim Burgess(The Charlatans), Kram(Spiderbait), and Sideshow Bob(Galliano).
Also His Tracks Are Remixed By World Top DJs / Producers Including D-nox and Beckers, Axwell, Steve Angello, Santos, Kaskade, Infusion, Richard Gray, Plastik Funk, Terry Farley, Peace Division, and Ken Ishii. He Won Attention As A Producer In Europe And Which Made Him To Expand His Playground Worldwide. As A DJ, Having Played At European Top Venues Including Pacha(Ibiza) And Sankeys(Manchester) , Regular Gigs At Asylum Afterhours(Honolulu) And in Asian Countries, He Shared A Lot Of Time With A Number Of Real Party People Around The World.
It Was in 2013 That He Launched His Own Label, BASS WORKS RECORDINGS, Where He Sends Out Serious And Real Dance Music To Underground Party Freaks, Crossing Over Music Categories From Techno Thorough House. The Label Has Released Over 100 Tracks, Involving Most Of Japanese producers.
The Latest Album『, 20xx』(2014) Consists Of Genre-Straddling Deep Floor-Oriented Tracks, Which Is Gradually Nipping At Party People's Heels. All The Experiences He Had Including Sharing Floors With Originators Or Even Past DJ Experiences Itself Lead Him To Climb Next Step And Make People Go Crazy On The Floor As An Innovator.