Michael J Fox (Original Mix)
Tom Cruise (Original Mix)
BASS WORKS RECORDINGS' 35th Work!! BWR has welcomed an incredible duo, " Kikiorix & Satoshi Otsuki " . At their own party, TRESVIBES@WOMB – one of the best venues in Japan with DJ PI-GE – ,they expresses their strong styles as well as they have worked individually. Even after moving his base into Japan, Kikiorix still often plays overseas such as Space Ibiza or Fabric London. In terms of production, he just released a split album " A Ray Of Light / Neonnew " with THE PEOPLE IN FOG aka DJ SODEYAMA this year. Meanwhile, Satoshi Otsuki appears around the globe from Big Beach Festival(Japan) to The End / Ministry of Sound (London) or Rex (Paris) to Circo Loco at DC10 (Ibiza) or even at ADE (Amsterdam Dance Event).
After the last release, " Summer Time " from a well-known Berlin label, " Frequenza Limited ", their long-awaited new EP, " Michael J Fox EP " has just arrived here.
The piece of work was finely mastered by Japanese -Dr. Emmett Lathrop. "Doc" Brown, DJ SODEYAMA. "Lighting hit a clock tower." The " De Lorean-DEEP TECH " EP has two fantastic tracks – " Michael J Fox " has solid synth phrases so that it makes people feel high while " Tom Cruise " is a distinguished DEEP TECH track with strong bottom parts. We, BASS WORKS RECORDINGS, will never let you down!!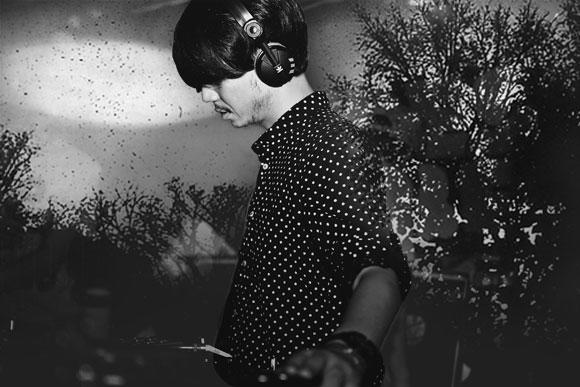 KIKIORIX (TRESVIBES) (http://tresvibes.tv)
Kikiorix's career began in 2001, got a production signed on the Play Label compilation CD.  After releasing on some tracks in Japan, Kikiorix decides to move to London in search of new inspiration. In 2005, he releases the LIQUID BODY 12 inch EP on Kingsize Records. At the same time, his reputation as a DJ also grows as he becomes more in demand. He forms a new unit with Tomoki Tamura and plays under the name of Geisha Disco Boyz in many of London's top locations week-in week-out. They begin organizing parties at clubs such as Ministry of Sound and their main event "HOLIC" at The End's 1st floor AKA inviting the likes of Jimpster, Xpress-2, Andrew Weatherall. Their event soon becomes the not to be missed night event in the English capital. in 2007, after returning to Japan he releases a new work on Phonique's Ladies & Genlemen label and continues his DJ career regularly appearing at clubs such as WOMB, AGEHA, and Eleven. In last couple of years he has played Vagabundos at WOMB ADVENTURE in Tokyo and still has played outside of Japan like a Tresor in Berlin, Space in Ibiza, Fabric in London. In 2013 he has released his debut album and is on release tour all over Japan. Who seems to be going from strength to strength in his performances, without a  doubt he is one of the Tokyo's hardest working DJ.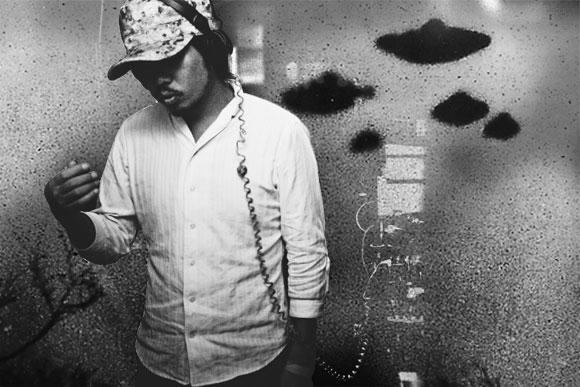 SATOSHI OTSUKI (TRESVIBES / Circo Loco Japan) (http://tresvibes.tv)
Satoshi Otsuki is the musical gateway between Europe and Japan. He is the resident and hosting the regular party "Tresvibes" at WOMB, Tokyo for more than 6 years, introducing what's best of abroad to the town. He also goes as far as importing the party itself from Ibiza, "Circo Loco." The party has been officially introduced and produced by Satoshi in Japan. This was first time achievement for Asia to have local Circo Loco party. Also, Fat Boy Slim's first Japanese local creation "Big Beach Festival" is Satoshi's regular. This man is behind it all and doesn't show the sign of stopping.
From 2009 onwards, he became a familar face of international clubs and festivals. He has been warmly welcomed by London's favourite, The End and Ministory of Sound, Rex in Paris, one of the greatest authority in the world of dance music, Amsterdam Dance Event aka ADE and Studio 80 in Amsterdam, and of course, Circo Loco at DC10 in Ibiza as well as places like Poland, China and South Korea to name a few. 2012, he also made the gig at Watergate in Berlin successful.