Tracklist
Larmonizer (Original Mix)
Harmonizer (Dope Dub Mix)
Dry Fruites (Original Mix)
Dry Fruites (Nao Nomura Remix)
BASS WORKS RECORDINGS' 70th Work!! TECHRiDER has come back after successful Brazil tour in the middle of world cup season. A well-known Japanese night club, Womb-based producer team drops a much-awaited new work!!
A superb funky track," Harmonizer " has a bit of percussive flavor from South America and great voice FX, smoothly matched thanks to their beautiful sound choice and quality mixing sense!! To add this,the dark side of TECHRiDERS, " Harmonizer (Dope Dub Mix) " is also included. The other track, " Dry Fruites " comes strangely funky as well as has pretty heavy baselines,showing TECHRiDERS' true value. Also an " Urban-Emphasized " Remix from Nao Nomura (BASS WORKS RECORDINGS) is included. We, BASS WORKS RECORDINGS will never let you down!!

TECHRiDERS ( https://www.facebook.com/TECHRiDERS )
A unit consisting of artists/sound producers consisting of Womb's director SABi, VJ as a representative of Japan, and two people from NUMAN. TECHRiDERS are resident artists at Tokyo Shibuya's WOMB, and by displaying their own sense of a groove at the regular parties, they have won core fans. Deeply committed to electronic music itself, which is the essence of that culture, out of their appearances at many parties they have started production of original tracks. Since 2007, the Tokyo label WC Recordings has released many original tracks and appeared on the BeatPort Top 100 chart. In 2012, led by Anderson Noise, Noise Music, from Sao Paolo, Brazil, released their first album "Monster Walk." In July of 2013 the same label released the "Carnival Season" EP. It is a compilation of highly rated tracks, with an aggressive remix by Anderson Noise, and up-and-coming artists from Sao Paolo, as well as the highly original remix by Caiwo. In September, The compilation of remixes called "Pepper Crab" EP has released that based on Click Box, the already well-known release from Richie Hawtin's Minus. The bold mix style of the TECHRiDERS, which makes full use of the digital deck, continues to provide a constantly changing groove to the floor. Completely rocking the floor when they appeared in UK's fabric London in June of 2013, they received high praise from the party freaks of London. Also, they have rich experiences overseas in places such as Sicily in Italy, Sao Paolo in Brazil, and Singapore. They continue to mesmerize the noisy crowds with their grooves in every country they visit.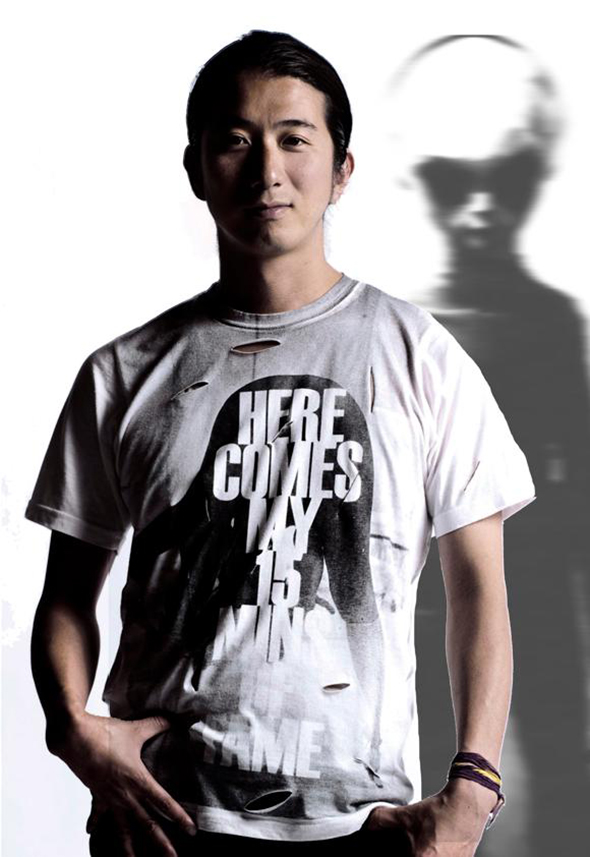 NAO NOMURA (BASS WORKS RECORDINGS)
NAO NOMURA started his career as a JAZZ DJ in the middle of 90′s. Now he mainly plays Tech House and Deep House;his crossover sound comes melodious yet has strong grooves. As an organizer,inviting various DJs from both domestic and overseas,he led a lot of party to success. In 2010 he launched the party"seven"which built a great reputation because of its high-quality music and great atmosphere even though it was held even on weekdays,which brought him to make a compilation album of the very party.
In April 2013 he founded a new label "BASS WORKS RECORDINGS" with SUGIURUMN and OSAKAMAN,where they could develop new and serious dance music for the world, focused on Techno and Tech House.
FEEDBACK
stephane k
cool track !
naasko
trippy and funky – a winning combination! nice one
Anderson Noise
full support for TECHRiDERS
Watusi (COLDFEET)
Tecriders良いですね。Dope Dubナイス!
BENKAY
I will play\"Dry Fruites (Nao Nomura Remix)\"
BENKAY
I love Nao Nomura\'s one. I will definitely support this incredible remix!!