TRACKLIST
Good Things (Original Mix)
Good Things (Osamu M Remix)
BASS WORKS RECORDINGS' 83rd work!! His wicked EP," Mohawk / Wicker Man "with Sugiurumn(BWR) having got high reputation ,a number of Satoshi Fumi's remixes followed includes " 5ive Deals(DJ TASAKA) "," You Lift Me Up(Nuno Clam & Tommy Wada) ", "Juranodon(Sugiurumn & HideoKobayashi) "," Melon (Sugiurumn & Mr. Sterne)〝," Lost In Asylum (Sugiurumn & Zane) " ,and " Hunter(Tenten One)".
With the outstanding quality and unique sense, a Deep Tech Alchemist, Satoshi Fumi releases a long-awaited new work," Good Things " after his last EP, " All Night "!! This time the big hitter made the new work even more hypnotic, mixing bouncy rhythms and techy organ phrases. His real sense is shown in the Tech House Classic. Also this EP comes with an astonishing " Boys Own " remix from Osam M who just released " Play That Noize " with Hiromat from BASS WORK RECORDINGS last month. Yes, here is a gorgeous EP from the most dangerous combi, Satoshi Fumi and Osam M!! We, BASS WORKS RECORDINGS will never let you down!!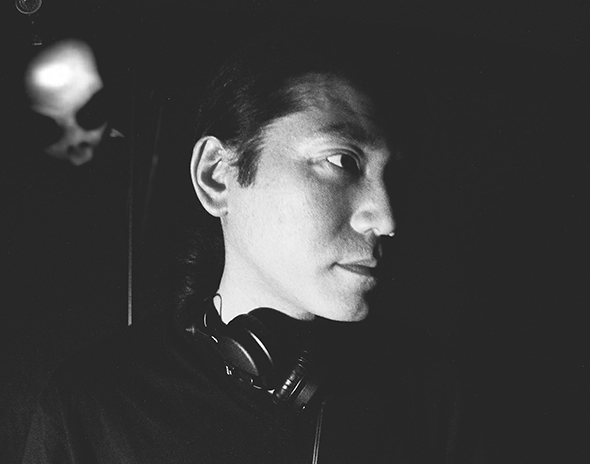 Satoshi Fumi (sequent:recordings, Outerspace, http://www.satoshifumi.com )
Satoshi create sounds in Tokyo.he called his style "Deep Tech House". During the 1990′s, he grew interested in the Detroit, Chicago and New York house movements. He absorbed and digested the different sounds of electronic music throughout that period, helping him to shape, develop and influence his own unique style. Satoshi's production skills have matured enough today, allowing him the freedom to create, and as a DJ, to mix a variety of dance music styles together such as Deep House, Tech House and Techno. In the same way he release on many quality labels such like Mood Music, Get Physical Music, Plactic City, King Street Sounds, Night Drive Music, In House, IRecords, Klik Records, Urbantorque, Force Tracks, Yoshitoshi, Bedrock, AnjunaBeats etc… and collaborated many great artists. Todd Terry, Kaito aka Hiroshi Watanabe, Funk D' Void etc… The Sound is supported by Laurent Garnie, Ken Ishii, Nic Fanciulli, Funk D'Void, Dany Howells, Ralph Lawson, Sasse and more… He succeed gigs in Tokyo. He has residency "Sensual" at WOMB Lounge. and played good venue in UK, Italy, Greece, Russia, Dubai, Ukraine, Taipei, Hongkong, Indonesia and more… Now planning the tour in Europe, Asia and South America. He run a label Sequent:Recordings and Outerspace Records(with Osamu M). 4th Friday,he play cutting edge tracks on his show "Outerspace"/Proton Radio. Satoshi possesses a rich imagination, and will continue to be a prolific producer across many musical styles and building a strong discography the entire time as a result.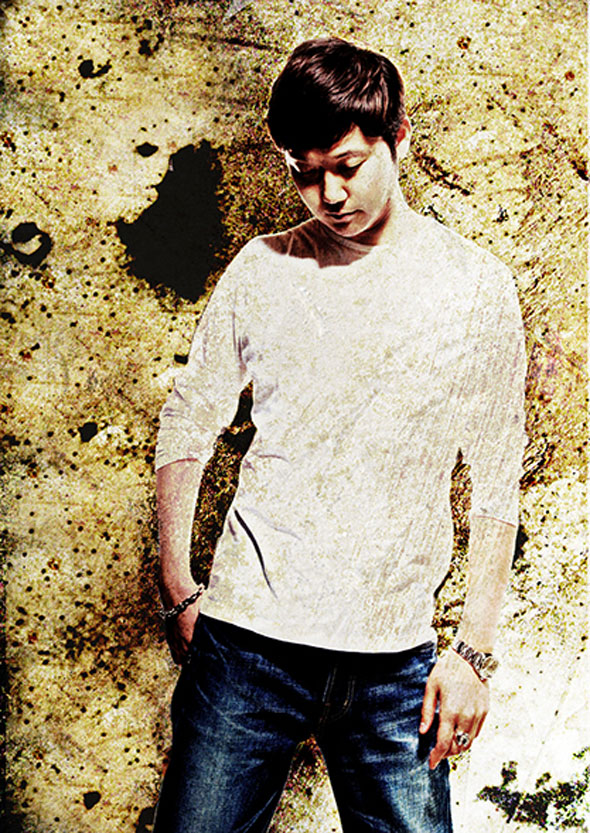 OSAMU M (Outerspace Records https://www.facebook.com/osamum)
"Osamu is Japan's leading house DJ and producer, and is quickly building a worldwide reputation. His mixes on my Kiss100 radio show always get a great response – one to watch out for." – JOHN DIGWEED
"Osamu is yet another rising talent from Japan who's work we immediately identified with and supported." – DUBFIRE (DEEP DISH)
OSAMU M (JAPANESE DJ / Producer), His love of house music begun in 1996, he started Djing after being inspired deeply by DANNY TENAGLIA's technique. In April 2001, whilst Japanese Dance music scene was awash with Trance and Hard House, Osamu started his DJ career by launching his resident progressive house party devoted to underground music called "SUBMERGE" at the Legendary club Maniac Love, Tokyo. His style, playing a long 8hr DJ set every month, grasped the hearts of Tokyo's clubbers. His progressive style with the global scene in mind and playing deep, tribal yet groovy tracks and his storytelling like sets, take people on a special journey into his world of house music. He invited many quality DJs like Steve Lawler, Lee Burridge, Chris Fortier, Breeder and many others.
Later, Osamu moved his party to club "WOMB" rated in Mixmag, DJ magazine and amongst many jocks as one of the best clubs in the world. The event ran for five years until August 2006, when Osamu M left Japan to try to find a new musical direction. Using his skills to maximize the potential of tracks by mixing and keeping the groovy bass line, as well as his sense of track selections to challenge the crowd. His talent and DJ style was given great praise by John Digweed and Deep Dish. By playing with various DJs such as Sasha, John Digweed, Paul Oakenfold, Dave Seaman, Satoshi Tomiie, Hernan Cattaneo, Chab, Luke Fair, Desyn Masiello, Demi, Omid16b… Osamu M's name has slowly developed into one recognized by underground fans and clubbers alike.
He has played in front of 2000-3000 capacity audiences in Japan's biggest parties, such as "Ministry of Sound in Japan", "Dimension K", Sasha's "FUNDACION", "DIESEL-U-MUSIC" His talent was soon recognized by John Digweed. From 2002 to 2005, Osamu played for KISS100 FM on John Digweed's show no less than 5 times. He played as a guest DJ in Los Angeles, San Francisco, Seattle, Miami, Bucharest (Romania), Lausanne (Switzerland), Barcelona, Jakarta and Jogjakarta (Indonesia), Taipei, Shanghai and Hangzhou (China).
In September 2006, just before moving to London, Osamu played at "OSAMU M FAREWELL PARTY" in club ageHa (Japan's biggest venue) for his last gig in Japan. He played a 7hr long set for his 2500 audience.
In September 2007, Osamu played Funk D'void's Deep House party in Barcelona. It was his first time appearing in Spain but he rocked the floor and got the crowd dancing.
In December Xmas 2007 he played with Nic Fanciulli and Mark Fanciulli at one of the hottest underground parties in the UK, ClubClass, which Is held just 3 times a year and based on Kent (Maidstone). Many Djs and Artists currently around dance music scene came from ClubClass such as Nic Fanciulli, Paul Woolfoad, Paolo Mojo, James Talk, Sam Ball… Osamu's talent and potential got huge response from the crowd, Djs and ClubClass. "We were hugely impressed by Osamu's performance- it was exceptional!!" – ClubClass
These days, Osamu is busy playing in the top domestic clubs like Womb and Ageha and also touring overseas such as Argentina, Colombia and Venezuela in South America.
Production wise, Osamu has released on many top labels such as John Digweed's Bedrock and Desyn Masellio's Alternative Route. He started his own label "Outerspace Records" In July 2007 with Satoshi Fumi who also has released on labels such as Urbantorque and Yoshitoshi.
In July 2009, the first album produced with his partner Satoshi Fumi titled "Outerspace" was released. The album was praised highly by the world's top djs in many different genres.
The label has got huge support from Laurent Garnier, Danny Howells, Funk D'Void, Satoshi Tomiie, Loco Dice, Nic Fanciulli, Hernan Cattaneo, Jim Rivers, Luke Fair, Ralph Lawson, Johnny D, Federico Molinari, Terry Lee Brown Junior, The Timewriter, Hector Romero, Demi, Milton Jackson, Shur-i-kan and Kaito.
In January, 2011, Osamu started his own event "Liberation" at club Eleven (former Yellow club) with himself as a resident. With NY House as his roots, he mixes different genres such as tech-house, minimal and techno to take the audiences on a global journey through music with his long sets.
Recently, Osamu played with Guti(Desolat), Mirko Loko, Audiofly, Brothers' Vibe, M.A.N.D.Y. and Argy at his own parties…