Tracklist
First Ride (Night Ride Mix)
First Ride (Morning Ride Mix)
It started when DJ Hito based on Berlin and Sugiurumn (BASS WORK RECORDINGS) met each other at the "ENTER" held at SPACE in Ibiza last year. Here's an incredible single as the result of fantastic their meeting.It is also the debut tracks for HITO having organized Kitchin club at Eschschloraque in Berlin and played as a resident DJ for "SAKE BAR" at "ENTER" in Ibiza.
First Ride has 2 versions;.. First Ride (Night Ride Mix) is an amazing track with minimalized sounds yet reminding us a peak time of main floor in Ibiza First Ride (Morning Ride Mix) has harmonious sounds with marimba Those brilliant minimal tracks have a taste of crossover as well!! We, BASS WORK RECORDINGS, never let you down!!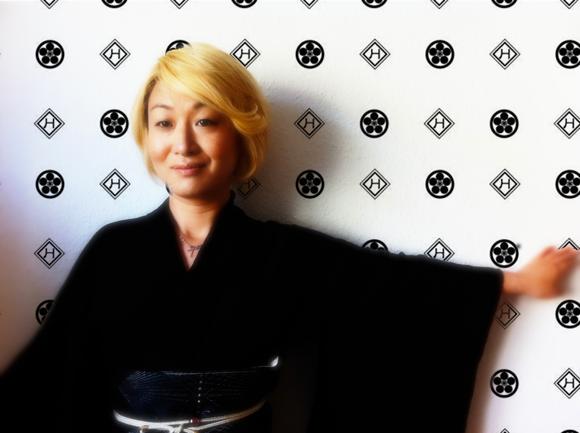 Hito (http://facebook.com/hitolove)
Hito works as a solo player, plays electro-pop, minimal, Techouse on the dance floor and pop and electronica tunes in the Lounge.
Since 2007, unit with Drag Queen-show MASU together, making a happy partys! Giving people a little Japanese touch of showtime.
2012 Summer Ibiza, she became a residency of Sake.bar of "Riche Hawtin presents ENTER."
http://enter.m-nus.com/
Solo and unit project for Club, Lounge and Hotels or Fashion-show, gallery and Film festivals with "Hito" Aroma.
Reguler party "Kitchen club" at the Eschschloraque (www.eschschloraque.de) having electoro, pop evening with many guest artists.
Clubs: Eschschloraque, Asphalt (Berlin), Prozak (Krakaw, Poland), Space (Ibiza) Events: Galerieslafayette (Berlin), ESMOD (Berlin), Nipponconnection (Frankfurt), Asiafilmfest (München), Far East Filmfestival (Udine / Italy) CAMERA Japan (Rotterdam / Amsterdam), ENTER. (Ibiza)
Restraunt: Chenche (Berlin) Gallery: Sevenstar Gallery (Berlin) Hotel: nhow hotel, Adolon ..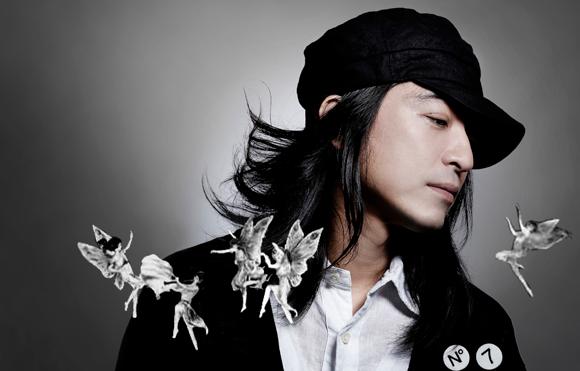 SUGIURUMN (BASS WORKS RECORDINGS, http://sugiurumn.com)
It presides over own label 'BASS WORKS RECORDINGS' .
Sugiurumn is the one and only Japanese DJ/producer that is always in link with the world's cutting edge house scene.
It was in early 2000 that Sugiurumn first encountered Ibiza. He was much inspired and returned the inspiration back to Japan.
Sugiurumn's album "Our History is Made in the Night" was released in 2004. This album drew large attention in the Japanese dance scene and single "Star Baby" became a smash hit. This track was remixed by Axwell and DJs all over the world all played this tune. "Star Baby" got licensed by Ministry Of Sound and became a hit tune not only in Tokyo, but all around the world.
Sugiurumn's powerful, passionate and latest DJ style rocked the weekends of Japan. His base club was Daikanyama Air, and the words of mouth quickly spread over the sea. In 2006, Sugiurumn was selected as the DJ of Pacha Ibiza's mix CD and rocked the 4,000 people in the Pacha main floor. Sugiurumn achieved great credit from Pacha, and done Pacha Ibiza's mix CD for 3 consecutive years.
In 2007, Sugiurumn signed with Avex and released "What Time is Summer of Love?" License offers from labels all over the world came flooding in for its recorded single "Travelling" and it was released worldwide from Pacha Recordings in 2008. Meanwhile the title track "What Time is Summer of Love?" was remixed by Richard Gray and got recorded in the first track of Pacha compilation. "What Time is Summer of Love?" became one of Pacha Ibiza's biggest hit. In July 2008, Sugiurumn challenged for a 24 hour play at Kyoto World. He made through this incredible journey from start to end. When the long play ended, the place was filled with great thrill and enthusiasm. 2009… This year is the 10th anniversary for artist Sugiurumn. His much anticipated first best album will be released 2010 february. In this album, Sugiurumn's past career as well as future visions will be fully presented.
…He will be the man to show us the next beat.