TRACKLIST
Guy On A Magic Buffalo (Original Mix)
SUN PILLAR (Original Mix)
Still receiving a high reputation for the latest track from BASS WORKS RECORDINGS,"Forest Ranger",
a boss man, DO SHOCK BOOZE from TOTEM TRAXX drops a new EP, "Guy On A Magic Buffalo / SUN PILLAR"!
"Guy On A Magic Buffalo" is a super killer track with groovy basslines teaming up with cool voices, thrilling piano riffs leading the song while  "SUN PILLAR" is a dope track hypnotic percussions gradually invite you to underground!!
Yes,the time of man sends us two of hypnotic killer tunes!!!
In addition, this time BASS WORKS RECORDINGS x TOTEM TRAXX have a collaboration project,releasing SUGIURUMN's new track, "IS MY SOUND (Includes DO SHOCK BOOZE Remix)" from TOTEM TRAXX on the same day!!!! Please check out this one as well!!
We, BASS WORKS RECORDINGS will never let you down!!!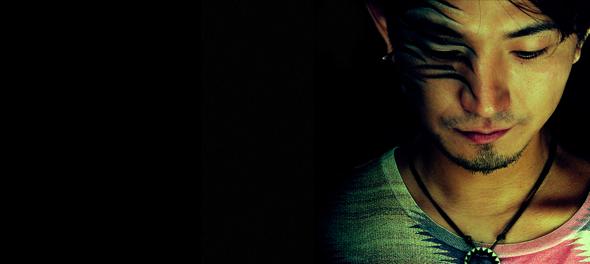 DO SHOCK BOOZE a.k.a Yoichi Hayashi (TOTEM TRAXX / EVOKE)
http://doshockbooze.com
http://totemtraxx.com/
DO SHOCK BOOZE is the musical project and pseudonym of DJ / producer YOICHI HAYASHI. Taking advantage of the experience acquired during his time in a rock band, he uses his own voice as a sample to produce and create dance music with a unique style that includes Psychic tribal , Doom House elements. Besides his numerous remixes for international artists, release tracks regularly with famous labels as
Baroque Records (UK)/ Zoo Lab (Italy)/ Bonzai Music (Belgium) / Shinshy records (Spain) / Aenaria Tribal (Netherlands) / FHD Recordings (France) / Bembe Recordings (Spain) / Hypnotic Room (Australia) / 7stars Music (Netherlands) / Bass Works Recordings (Japan) / Plus Records (Japan) / Outdraw MUSIC (Japan) / Fountain music (Japan) / Flower Records (Japan) / GALAXY RECZ (Japan) and more.
In 2010, he launched his own label TOTEM TRAXX and called for a unique sound concept for the Japanese people.
TOTEM's event has not only taken place in the most famous clubs of Tokyo, but has also had live performances and DJ sets outside Japan, in festivals in Bali and France among others.
Besides clubs, Yoichi Hayashi has worked with the figure number one of bridal market in Japan, the famous designer Yumi Katsura as musical advisor, DJ and composer, as well as other famous fashion events famous taking place in venues such as the University of Tokyo or the famous sumo stadium of Ryogoku.He has figured in the annual ranking top 50 DJs by LOUD magazine for 4 years in a row. In 2013 he released a 12 inch vinyl with JUZU aka Moochy (J.A.K.A.M.), OMB (Frame) and OSCAR L (Spain) under his label, receiving praises from famous artists like UMEK, Mark Knight, D-FORMATION aka Dimas, DJ Tasaka and Kaoru Inoue. In addition, the release of his 12 inch vinyl with the Parisian label Recordings FHD recorded strong sales.He has performed as a DJ for live streaming channel DOMMUNE and the main floor of the studio coast ageHa and so on.Currently working on the release of his first album full of new songs and the tour along with numerous artists in Spain that will be held in summer 2016.