Tracklist
1. Apache (Original Mix)
2. Spectrum (Original Mix)
BASS WORK RECORDINGS is one of the most important dance music label in Japan which was launched by Sugiurumn.
It is focused on Techno and Tech house music and new works are released every week.
Our third release is OSAKAMAN's commemorable debut single.He is one of the founding members of BASS WORKS
RECORDINGS as well as the key person at the night club scene in Kansai area.
The two super groovy tracks are included.The one is "Apache",sick techno track which has low-flying groove and
ground-hugging bass.It's just like hunting buffalos.
The other is "Spectrum".It's like "SF sorrow is born" with hauling baseline.
Those two tech house tracks are ready to be spined straight away in night clubs.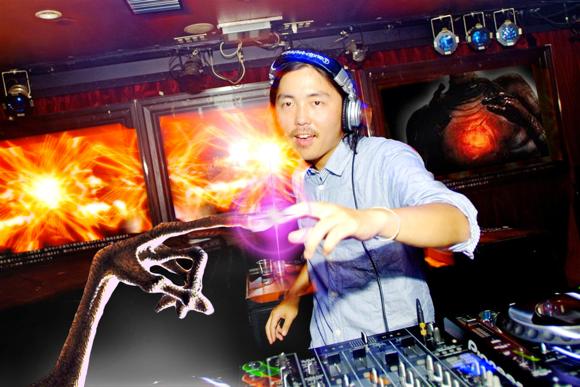 OSAKAMAN
OSAKAMAN started his career as DJ YAGYU,focusing on balearic down tempo music.
In 2004 he met Sugiurumn.As they became close,he got into dance music.
In 2007 he was named OSAKAMAN by Stephen Glen Hulme,Label owner of PACHA when
he came along with Sugiurumn on his ibiza tour.
He has presided over "MIS"@GRAND Cafe for 12 years and he plays balearic dance music there,showing his roots.And he plays long set ,which is his tru e value, at Gulp!@UNION to
express his affection for music.
He is also a member of "seven"@Onzieme which is one of the promising party in Osaka.
In 2013 he launched a new label "BASS WORKS RECORDING" with Sug iurumn and Nao
Nomura.
http://soundcloud.com/osakaman