Tracklist
Albion (Original Mix)
Libero (Original Mix)
BASS WORKS RECORDINGS' 67th work!! The duo who just released splendid tracks, "Quo Vadis / Petro", "Remy & Sugiurumn" has come back!! 2Animal 1Vision is back here without any changes or even more scaled-up. 4 Shining eyes in the darkness! This is the wild reflexes! White Right!! White Heat!! A spinning minimal dark room bomb, "Albion" and Freely-running Acid Light Cycle "Libero" are included. The unique tracks are incredibly formed here. We, BASS WORKS RECORDINGS, will never let you down!!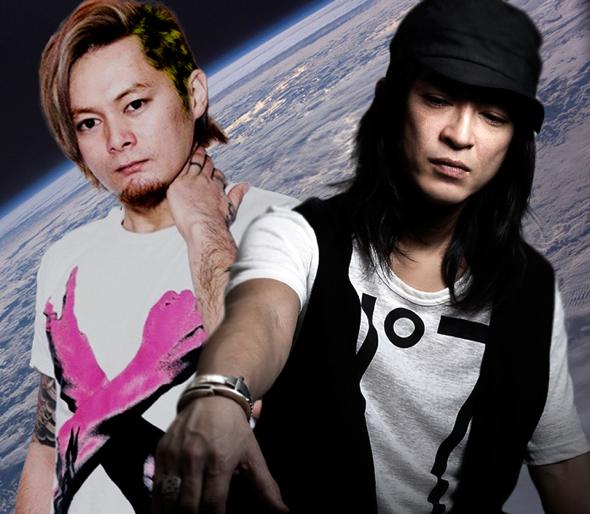 REMY
(HIGHVLIST⦆ https://www.facebook.com/remy)
The Wanderer. Hanging around the night clubs in Tokyo from week days through weekends, the figure shows a strong presence. A deep musical curiosity eventually made him to become a DJ,the untapped ability suddenly being unlocked as he got serious in the field. With his sharpened sense and attractiveness, the unique and cutting-edge set comes uplifting yet stays dark 'n deep. In 2014, he started to produc e music and released a
collaborative work," Quo Vadis / Petro " with Sugiurumn from Bass Works Recordings. He put himself in the middle of Tokyo club scene in a flash and is fated to go up in the field. We cannot look away from the solitary person of charisma.
Sugiurumn
(BASS WORKS RECORDINGS, http://sugiurumn.com https://www.facebook.com/djsugiurumn )
Sugiurumn released 7 original albums so far as well as singles from various labels all over the world. Also the mix CDs for PACHA IBIZA he contributed 3 se asons in a row have gained high reputations.
In terms of DJing, he succeeded unbelievable 24-hours sets seve ral times and has widely played throughout the world, such as I biza or Mancester, utilizing the advantage of the physical and mental strength. In 2013, he founded his own label, " BASS WORKS RECORDINGS " and has released " serious dance music " every week. He is an innovator of modern dance music.
FEEDBACK
OSAMU M
Albion is the one.
Lyoma
i will play LIBERO!
Boom Merchant
I like \'libero\', nice summery groove!
Mental X
Bomb! Full Support