Tracklist
5ive Deals (Original Mix)
5ive Deals (Satoshi Fumi Remix)
Don`t Holdback (Original Mix)
Don`t Holdback (Sugiurumn Remix)
BASS WORKS RECORDINGS' 27th Work!! DJ TASAKA is back!! After contributing an incredible track,"Chain Your Keys" to BWR's memorable 1st release, the well-known Japanese Funky Techno Bass Worker has come back with 2 powerful tracks and remixes!! The title track, "5ive Deals" is an atmospheric and balearic tune which would be perfect both for the morning and setting sun. Also a super beautiful remix with driving baselines from Satoshi Fumi is included. It's a masterpiece for the early morning.
The other track, "Don`t Holdback" is a funky one!! Also a minimal remix from the label master, Sugiurumn is included!! We, BASS WORKS RECORDINGS, never let you down!!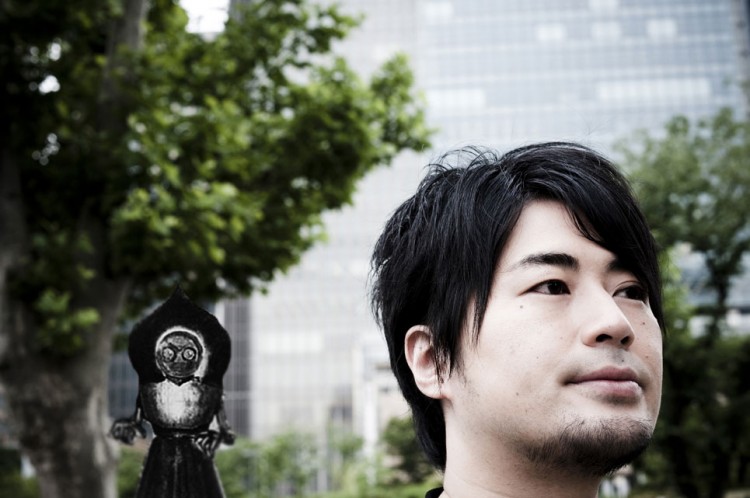 DJ TASAKA (http://www.djtasaka.com)
Tasaka started his career as a Hip-Hop DJ in early 90`s. In mid 90s he had a ELECTRONIC-SHOCK in techno party in tokyo,
then he immediately changed the direction of his dj style to techno(with playing with hiphop skills).
In 1998, Tasaka met Takkyu Ishino in a record shop where he was working. Soon he became a resident DJ of "Loopa`"party. With his outstanding 'scratch' skills, mastered during his hip-hop era, Tasaka's control of the decks is superior to that of any normal techno DJ.Tasaka's unique style of playing has an established reputation and he has made a name for himself as the new generation of Japanese techno DJs. In 1999, Tasaka joined Denki Groove's live performance as a turn-tablist, and also produced three tracks on the album"VOXXX" .Since2000, He plays at Wire Festival every year. In europe, he played for lovenation(love parade),nature one,dance valleyfestival and so on. On March 2001, Tasaka released his first DJ MIX CD "LOOPA MIX mixed by DJ Tasaka", and on April , he played in the main floor of "MAYDAY 10IN01″. In Summer 2001, Tasaka released his first 12″ single `LOOPA TROOPER`(Loopa).On April 2002, Tasaka finally release his first CD "PASSPORT FOR DISCO" (Ki/oon Records). In 2005 ,he released his first full album, "GO DJ"(kioon).Using the dubplates which he recorded separate tracks, he did a live-dj-mix at in a club and reconstructed the album in a non-stop DJ mix format. IN 2006 Tasaka released two collaboration album. "Hot Capsule"(emi) alfa& DJ TASAKA and "TWINS DISCO"(kioon)as Disco Twins with kagami. In 2009 Tasaka releases his second full album,"SOUL CLAP"(kioon),which was also released from muller records in europe. Using a false name`tazaka`, he made collaborations with `nicone`(berlin) ,they released ep from `Kickboxer reocordings `and `dantze ` in germany.In 2012, his track was on "moenster friends ep" released from MOENSTERBOX( germany).
Satoshi Fumi ( http://www.satoshifumi.com )
Sugiurumn ( http://sugiurumn.com )