Tracklist
4ever (Original Mix)
The 2nd Work for Oct from BASS WORKS RECORDINGS!! Jedi Master=Japanese Tech House Maestro who just released a new track from Darren Emerson's label, Satoshi Fumi drooooops a new work here!! (。>0<。) wooooon!! This Monster bomb makes you guys cry in sensation!! This Detroit soul saber is perfected as a super emotional track!!!! We, BASS WORKS RECORDINGS will never let you down!!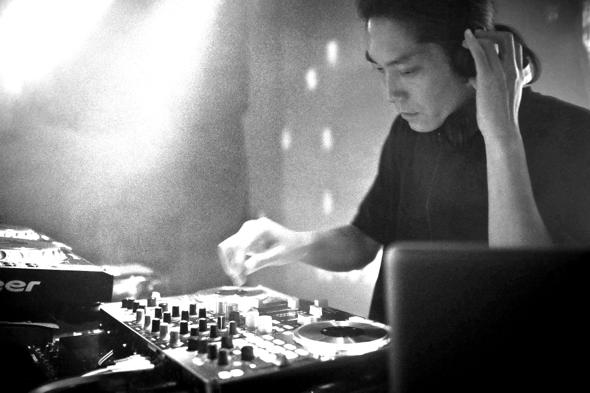 Satoshi Fumi ( http://www.satoshifumi.com )
Satoshi create sounds in Tokyo.he called his style "Deep Tech House". During the 1990′s, he grew interested in the Detroit, Chicago and New York house movements. He absorbed and digested the different sounds of electronic music throughout that period, helping him to shape, develop and influence his own unique style.
Satoshi's production skills have matured enough today, allowing him the freedom to create, and as a DJ, to mix a variety of dance music styles together such as Deep House, Tech House and Techno.
In the same way he release on many quality labels such like Mood Music, Get Physical Music, Plactic City, King Street Sounds, Hypnotic Room,aborated many great artists. Todd Terry, Kaito aka Hiroshi Watanabe, Funk D' Void and more…
The Sound is supported by Laurent Garnie, Ken Ishii, Nic Fanciulli, Funk D' Void, Dany Howells, Ralph Lawson, Sasse,Hector Romero…
He succeed gigs in Tokyo. He has residency "Sensual" at WOMB Lounge. and played good venue in UK, Italy, Greece, Russia, Dubai, Ukraine, Taipei, Hongkong, Indonesia… Now planning the tour in Europe, Asia and South America.
He run a label Sequent:Recordings and Outerspace Records(with Osamu M). 4th Friday,he play cutting edge tracks on his show "Outerspace"/Proton Radio.
Satoshi possesses a rich imagination, and will continue to be a prolific producer across many musical styles and building a strong discography the entire time as a result.