TRACKLIST
Caputured (Original Mix)
mudhand (Original Mix)
The 1st Work for Sep from BASS WORKS RECORDINGS!! The boss of abend kollektiv, Lyoma's brand new work is here!! Following a smash hit, "Underground Layer / Panel Magik " from our label with a strong remix by H.I.D aka. Hideo Kobayashi & REIJI, a new EP, " Captured / mudhand " comes way more eccentric!
" Caputured " has slowly built-up hypnotic style while " mudhand " implies a dreadful summer experience in cabin. You can't mix them but you wanna spin together!! We, BASS WORKS RECORDINGS will never let you down!!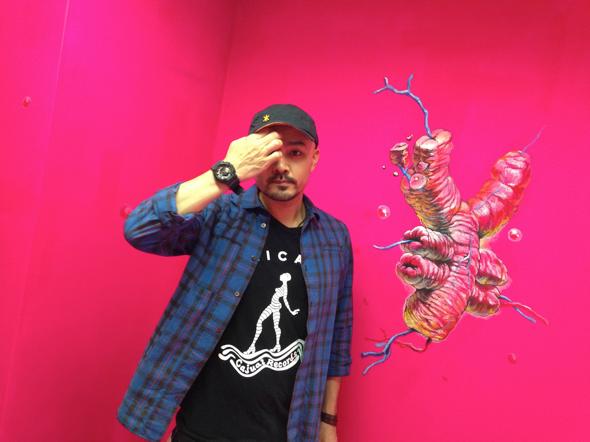 Lyoma ( https://www.facebook.com/abendkollektiv )
Lyoma spent nine years living in Germany, from 1998 to 2007, building up his career in the various clubs of Berlin and other cities. In July 2007, one of Lyoma's tracks was featured on the Platik label's compilation album "Gathering Traxx Vol.1″, and since then several of his mixes and other works have been released by Plus Records, Resound Records, and Toktok Records. While he was still living in Berlin, Lyoma launched the Tokyo-based techno party "abend" in December 1999, and in November 2011, he co-founded the "abend kollektiv" label together with Satoshi Endo.