Kick Alive (Original Mix)
Kick Alive (Osakaman Remix)
Kick Alive (Fujimon Remix)
Kick Alive (Nao Nomura Remix)
BASS WORKS RECORDINGS' 36th Work!! We would like to finish this year with the release from the boss of the label,Sugiurumn!!
Having experienced several collaborations here in this label,Sugiurumn finally releases a long-awaited "Solo work" since catalog number 000," Bass Works ".
Keeping physical,the track has solid kick drums which expand irregularly. " The concentration power crashes through a coin and brings you to the outside of Matrix!! "
It's a distinguished piece of work as Sugiurumn plays it a lot by himself. Also remixes from all stars from BASS WORKS RECORDINGS, Nao Nomura、OSAKAMAN、Fujimon are included.
Thank you so much this year and next year in advance!! Merry Christmas to everyone!! We, BASS WORKS RECORDINGS never let you down!!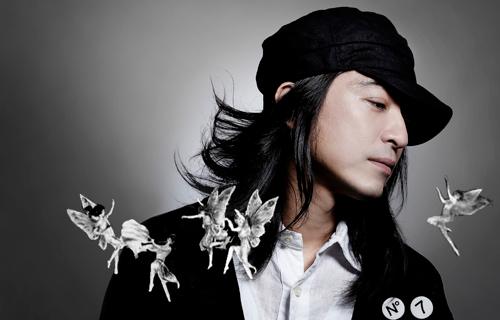 SUGIURUMN (BASS WORKS RECORDINGS / http://sugiurumn.com)
Japanese DJ / producer who always links to the latest House music scene in the world.
He went to Ibiza for the first time in 2000 and came back to Japan inspired.
His album "Our History is made in the night(2004)" received fairly-broad attention in the Japanese Dance Music scene, and the song "Star Baby" from the album was a big hit.
The remix version from Axwell was widely played among the top DJs in the world.
This song was licensed by Ministry Of Sound, which built a great reputation not only in Tokyo but also around the globe. His powerful and passionate DJ style rocked the weekends of Japan, being always connected to the latest movement. It didn't take much time for his name to become world recognized.
In 2006 he was chosen to make a Mix CD for Pacha Ibiza known as one of the best Night clubs in the world, and then he rocked 4000 enthusiastic music fans at the actual venue, which gave him high esteem in Pacha; He made Mix CDs for 3 years in a row.
He changed his agency to AVEX Japan in 2007 and released an original album "What time is summer of love?". The song "Traveling" from the album had a number of requests for licensing all over the world; It ended up to be released from Pacha Recording in 2008.
Also a title track from the album "What Time Is Summer Of Love?" had a chance to be remixed by Richard Gray and was chosen as the first track for a "Pacha compilation". The song became major hit for Pacha Ibiza.
In July 2008, he tried a 24 hours set without resting and succeeded with great applause.
In 2009, the 10th anniversary year, he released a remake-album "Midi In Midi Out" and a best of album "Do You Remember That Night?" as a culmination of his work.
In 2011 He became a Japanese resident DJ for Haçienda, a traditional night club in Manchester, and the next year he was chosen as a resident DJ for a collaboration party organized by "PRIIVILEGE", one of the biggest night club in Ibiza, and "ageHa", the largest night club in Japan, which shows he plays the role as a strong bridge between Japan and the world.
In April 2013 he founded BASS WORKS RECORDINGS where he could develop new and serious dance music for the world. And He will be releasing the original album "May The House Be With You" from Warner Music Japan on July 24th 2013 as his newest release in 6 years.