Tracklist
Hypnorex (Original Mix)
Hypnorex (DJ SODEYAMA Remix)
BASS WORKS RECORDINGS' 56th Work!! The duo, whose works," Afrotron ", " Juranodon ", and " Jetron " alway went to the top, dropped a new work today. A floor-oriented track, " Hypnorex " from Sugiurumn & Hideo Kobayashi teams eccentric syncopated rhythms with manly baselines and wild beats. The monster tune is absolutely for peak time and has already got high reputation from Top DJs, being played around the world. Also an extremely strong remix from DJ SODEYAMA(APRA records) , who always creates the unique sound image, is included. We, BASS WORKS RECORDINGS will never let you down!!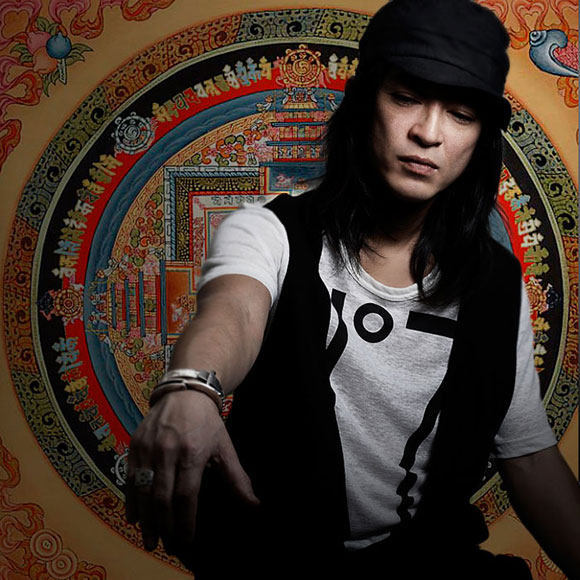 Sugiurumn ( BASS WORKS RECORDINGS http://sugiurumn.com https://www.facebook.com/djsugiurumn )
Japanese DJ / producer who always links to the latest House music scene in the world. He went to Ibiza for the first time in 2000 and came back to Japan inspired. His album "Our History is made in the night(2004)" received fairly-broad attention in the Japanese Dance Music scene, and the song "Star Baby" from the album was a big hit. The remix version from Axwell was widely played among the top DJs in the world. This song was licensed by Ministry Of Sound, which built a great reputation not only in Tokyo but also around the globe. His powerful and passionate DJ style rocked the weekends of Japan, being always connected to the latest movement. It didn't take much time for his name to become world recognized. In 2006 he was chosen to make a Mix CD for Pacha Ibiza known as one of the best Night clubs in the world, and then he rocked 4000 enthusiastic music fans at the actual venue, which gave him high esteem in Pacha; He made Mix CDs for 3 years in a row. He changed his agency to AVEX Japan in 2007 and released an original album "What time is summer of love?". The song "Traveling" from the album had a number of requests for licensing all over the world; It ended up to be released from Pacha Recording in 2008. Also a title track from the album "What Time Is Summer Of Love?" had a chance to be remixed by Richard Gray and was chosen as the first track for a "Pacha compilation". The song became major hit for Pacha Ibiza. In July 2008, he tried a 24 hours set without resting and succeeded with great applause. In 2009, the 10th anniversary year, he released a remake-album "Midi In Midi Out" and a best of album "Do You Remember That Night?" as a culmination of his work. In 2011 He became a Japanese resident DJ for Haçienda, a traditional night club in Manchester, and the next year he was chosen as a resident DJ for a collaboration party organized by "PRIIVILEGE", one of the biggest night club in Ibiza, and "ageHa", the largest night club in Japan, which shows he plays the role as a strong bridge between Japan and the world. In April 2013 he founded BASS WORKS RECORDINGS where he could develop new and serious dance music for the world. And He will be releasing the original album "May The House Be With You" from Warner Music Japan on July 24th 2013 as his newest release in 6 years. He is an innovator of modern dance music.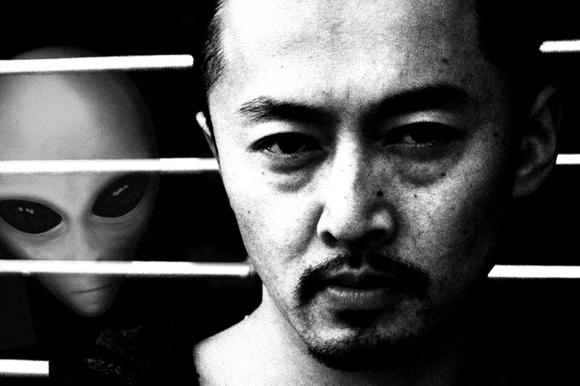 HIDEO KOBAYASHI ( https://www.facebook.com/hideokobayashiofficial )
One of Japan's most prolific electronic music producer and DJ around now, his versatile musical prose is now a welcomed item in the world's dance music scene. His releases of modern deep house and also floor-smashing techno under his own name, his collaborative production of top notch, tech-house with Ibadan's Jerome Syndenham as Nagano Kitchen and regular DJ appearances at some of the coolest clubs around the globe, Hideo Kobayashi is a no holds bar, proficient, electronic samurai extraordinaire …Biography. Born and based in Nagano, in central Japan, like many in his generation, Hideo discovered electronic music when he first heard Yellow Magic Orchestra and Kraftwerk. In 1986, got the itch to compose electronic music with his sequencer, keyboards, drum machine and started performing live as well. In 1988, he discovered the enfolding world of clubs and dance music in Tokyo, and soon turned his attention to techno and began his production career in 1994, in the thick of the emerging techno scene in Japan. While visiting the U.S. west coast in late 90's, he discovered the then emerging deep house scene in the Bay Area. A chance meeting with Jerome Sydenhem at a club there, lead to the first collaboration with him and also DJ Said, as Lagos Nagano Players Association, with the release of DJ Tools Vol. 7 out of Ibadan in 2006. His release of Children Of The Drums, another collaboration with DJ Said from Chez Music, caught the attention of the legendary Francois K. Afterwards, Hideo found a new fan of his music in Francois K, who has been championing his music regularly. Around the same period, Hideo returned to Japan, clutching a wealth of studio and DJ experience, at his base in Nagano, with Jerome Sydenhem, he produced the Nagano Kitchen album released from Apotek Records and Apt. International in Japan in 2007, which caught the attention of many DJs around the world. This period marked a turning point in his career. Hideo released the album, Zero in 2009 from Apt. International and a year later, his 2nd album, a Drama which featured appearances from Lisa Shaw, Ramus Faber, etc. With these handful of releases, Hideo's music began captivating a wide range of the big DJs such as Tiesto, Paul Van Dyk, X-PRESS 2, Francois K., Richie Hawtin, Hernan Cattaneo, Laurent Garnier, Danny Krivit, Joe Claussell, Simon Dunmore, amongst others. A fusion of Japanese mystique, mixed with a solid, top notch, modern production of silky deep house, tranquil tech-house and floor-rockin' techno, his unique musical vision has gone beyond the limits of micro-genres to capture a cross section of dance music fans all around the world. Hideo also consolidated his status in the world's dance music scene, by receiving numerous remix and license offers from the leading labels such as Ministry of Sound, Defected, King Street, Renaissance, Ibadan, OM, etc. His track, Amarillo was featured in Hernán Cattáneo's mix CD, Renaissance and his track, Made in Japan was included in the mega-selling mix CD by Hook N Sling, Anna Lunoe & Axwell- Clubbers Guide To 2010, out of Ministry Of Sound. His remix of Shigeru Tanabu's track, Adrian was included in the mix CD, Heartbeat Presents Mixed By Francois K. @ Air (Tokyo) as well. He also topped the Traxsource album chart, a first by a Japanese artist, with After The Drama, a dance floor oriented rework of the album, pattissier, released in 2011, which features various collaborations with Soil& "Pimp" Sessions, Rasmus Faber, Barbara Tucker & Tucillo, etc. The pattissier album went to Number 1 in the iTunes Store Japan Dance Chart as well.
Recently, he has returned to his techno roots and produced a new track, Black Panther, with his partner in crime, Jerome Sydenhem in their Nagano Kitchen alias, which was included in Drumcode's 15th Anniversary compilation. Hideo has also found time to do remixes for Ken Ishii, London Elektricity, Tokyo Black Star and dOP. Parallel with his production releases, he also zigzags across the world to DJ frequently, showcasing his versatile aesthetic of dance music panache and technique in many Asian and European clubs such as Moxa in Italy, AKA and Egg in London, the notorious Stadium in Jakarta, 360 in Dubai and at various clubs in Seoul amongst others as well as at various clubs across Japan. One of Hideo most recent projects is his full-length album, Underground Business which was released in mid 2012. Underground Business showcases Hideo's versatile nature, focusing his sights to a more, head-spinning, raw, electric, spacey, floor-rockin' direction. Whether from his various productions being canned by the top DJs or with his rockin' DJ sets at various clubs around the world, one can only look forward to this ever-progressing, prolific samurai wielding his many guises.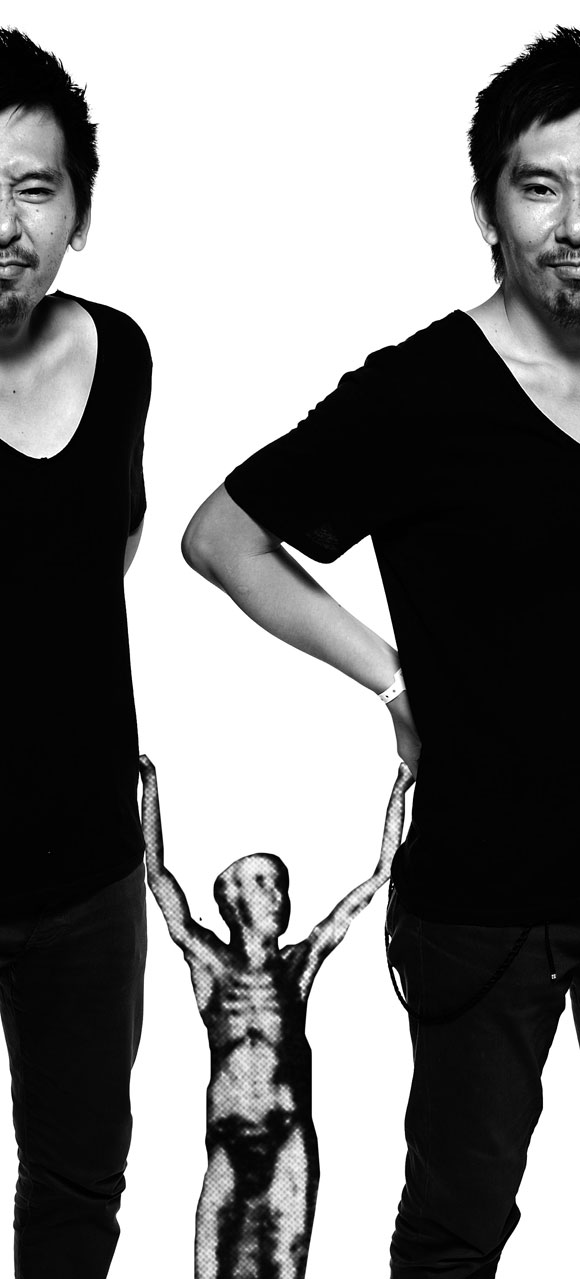 DJ SODEYAMA ( https://www.facebook.com/DJ.SODEYAMA )
It presides over own label 'ARPA records' and label showcase 'ARPA showcase at WOMB'. It plays in the club and the festival of the Japanese whole country, and it performs to the maximum indoor rave 'WIRE' in Japan 2 years in a row (11&12 fiscal year). It acts on world wide also in South Korea and Taipei, Beijing, Hong Kong, Germany, Greece, Austria, and Canada, etc. as the tour is dared. Known 'ZENIT' and it contracts to the chance by releasing MARCO CAROLA on the production side in 2006 1st released album 'METAL HEART' the first in the Japanese. Several EP is released and DJ all over the world play. 2nd album 'DUAL' is released in 2007. Digital only label 'NO:MORE REC' was started in 2008, and REMIX album 'THE:REMIX' was released, the tour was done in Berlin, and it concluded successfully. Afterwards, 'NOW IS THE TIME' released from label 'ARCHIPEL' of Canada is supported and LUCIANO be played is supported to start LAURENT GARNIER, MATHIAS KADEN, and NICK CURLY etc.The tour is dared in Canada in 2009. Works of the original and the remix, etc. have been released from a lot of label now. World's biggest dance music distributor 'wordandsound' original of the distribution and new label 'ARPA RECORDS' of oneself (& analog digital) are started up in 2011. The first bounce release 'DJ SODEYAMA / MILES' served as the remix by NICK CURLY, and attracted attention by the content that received strong [rimikisa-] such as GLIMPSE, RADIO SLAVE, TIM XAVIER, and CHRISTIAN BURKHARDT since the second bounce. DJ all over the world including SVEN VATH, RICHIE HAWTIN, LOCO DICE, JOSH WINK, and DUBFIRE play. It starts becoming one of the label that Japan boasts to the world. Album 'FROM NORTHERN CLIMS' is released as down beat project 'LO:BLOC' besides own name in 2009. 2nd album is being produced now. 1st album 'A RAY OF LIGHT' as new project 'THE PEOPLE IN FOG' is released in 2013. It is an artist who centers on the electronic music from a diversified aspect, and creates up the unique world.