TEACKLIST
Good Things (Ryan Pamatmat & Pav Parrotte's FreQ Remix)
Good Things (SUGIURUMN Remix)
Good Things (Acid Mix)
BASS WORKS RECORDINGS' 86th Work!! After having released a lot of smash hits includes " Mohawk / Wicker Man " with Sugiurumn(BWR) , " All Nite " , and quality remixes : " 5ive Deals " (DJ TASAKA), " You Lift Me Up " (Nuno Clam & Tommy Wada), " Juranodon "(Sugiurumn & HideoKobayashi), " Melon " (Sugiurumn & Mr. Sterne) , " Lost In Asylum " (Sugiurumn & Zane), " Hunter " (Tenten One) with his high skill and outstanding sense, a master of Deep Tech, Satoshi Fumi released a new EP, " Good Things " last month. This time, we got some incredible remixes for Satoshi's latest work from Ryan Pamatmat & Pav Parrotte and Sugiurumn. A hypnotic remix from Ryan Pamatmat & Pav Parrotte comes dark and edgy as if it was a dedicate clock!! And Deep Tech remix from Sugiurumn who just released an album, " 20xx " has dawn taste, teaming up detroit synths with strong baselines which Sugiurumn himself loves. Also a 303 Acid Mix from Mr. No border, Satoshi Fumi is included!! " He does Real Things, He knows Good Things!! " We, BASS WORKS RECORDINGS will never let you down!!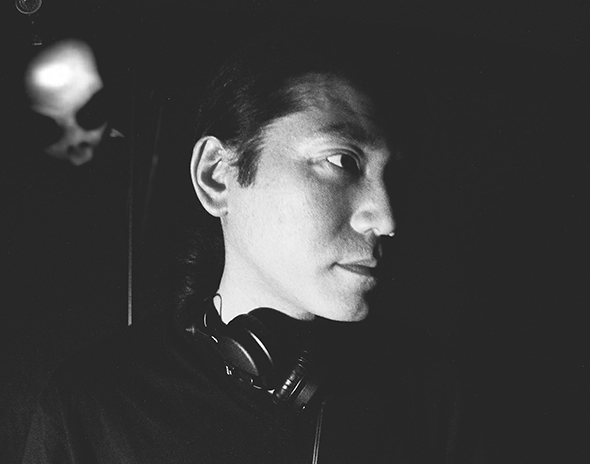 Satoshi Fumi (sequent:recordings, Outerspace, http://www.satoshifumi.com )
Satoshi create sounds in Tokyo.he called his style "Deep Tech House". During the 1990′s, he grew interested in the Detroit, Chicago and New York house movements. He absorbed and digested the different sounds of electronic music throughout that period, helping him to shape, develop and influence his own unique style. Satoshi's production skills have matured enough today, allowing him the freedom to create, and as a DJ, to mix a variety of dance music styles together such as Deep House, Tech House and Techno. In the same way he release on many quality labels such like Mood Music, Get Physical Music, Plactic City, King Street Sounds, Night Drive Music, In House, IRecords, Klik Records, Urbantorque, Force Tracks, Yoshitoshi, Bedrock, AnjunaBeats etc… and collaborated many great artists. Todd Terry, Kaito aka Hiroshi Watanabe, Funk D' Void etc… The Sound is supported by Laurent Garnie, Ken Ishii, Nic Fanciulli, Funk D'Void, Dany Howells, Ralph Lawson, Sasse and more… He succeed gigs in Tokyo. He has residency "Sensual" at WOMB Lounge. and played good venue in UK, Italy, Greece, Russia, Dubai, Ukraine, Taipei, Hongkong, Indonesia and more… Now planning the tour in Europe, Asia and South America. He run a label Sequent:Recordings and Outerspace Records(with Osamu M). 4th Friday,he play cutting edge tracks on his show "Outerspace"/Proton Radio. Satoshi possesses a rich imagination, and will continue to be a prolific producer across many musical styles and building a strong discography the entire time as a result.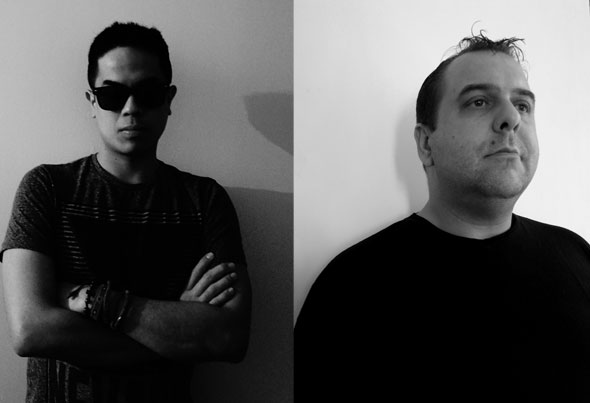 Ryan Pamatmat ( https://www.facebook.com/ryan.pamatmat )
Pav Parrotte ( https://www.facebook.com/pavparrotte )
Ryan Pamatmat & Pav Parrotte, aside from being best friends they both have Manila as their common denominator. Ryan being Philippines born and raised but now living in the UK and Pav being from the UK but now living in Manila.
Together they formed Frequency Manila in 2008 which is considered one of the leading underground event teams in Manila known for their quality underground parties. The duo took this one step further and decided to produce together and combine their love of electronic music especial house and techno.
Individually they are successful DJs and producers, both having been signed to great labels and having played at renowned clubs around the world, but also together when they team up to work on music projects their energy shines through and each production and DJ set, whether alone or working together, gets better and better. Ryan brings his dark room style whilst Pav brings his tech house edge to the table and they combine them so well in their work together.
Both signed with Plastic City, Celestial Recordings, Asia Music and Over recordings these 2 guys are ones to watch and we look forward to each release with anticipation.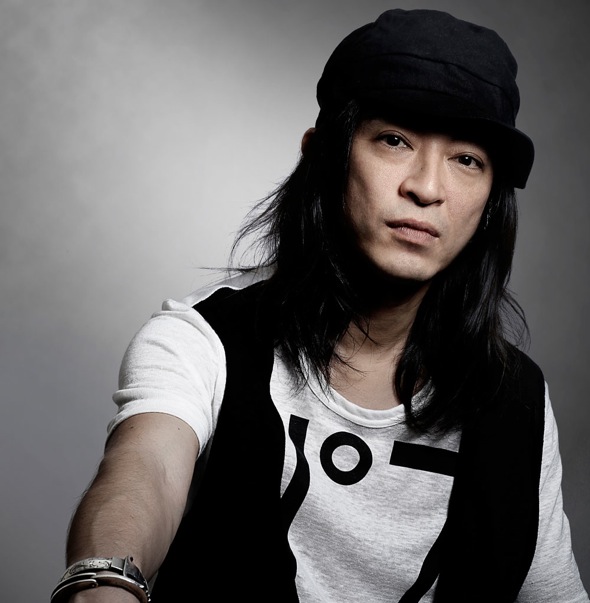 SUGIURUMN (BASS WORKS RECORDINGS, http://sugiurumn.com https://www.facebook.com/djsugiurumn )
SUGIURUMN released 7 original albums so far as well as singles from various labels all over the world. Also the mix CDs for PACHA IBIZA he contributed 3 seasons in a row have gained high reputations.
In terms of DJing, he succeeded unbelievable 24-hours sets several times and has widely played throughout the world, such as Ibiza or Mancester, utilizing the advantage of the physical and mental strength. In 2013, he founded his own label, " BASS WORKS RECORDINGS " and has released " serious dance music " every week. He is an innovator of modern dance music.